Laptops are an indispensable part of our lifestyle. Whether you are a student, an office goer, a dancer, vlogger, or pursue any other profession, you will need a laptop to carry out all your work smoothly. But while looking for the perfect laptop, we often tend to ignore another significant thing – a laptop bag.
You will often need a laptop bag to carry it to your office or workplace or educational institution. As much as we prefer to spend time on purchasing our laptops, it is necessary that we devote a significant proportion of time to buying the best laptop backpack.
If you are unaware of how to make the correct decision, then do not worry as we have got your back. We have curated this amazing and elaborate laptop bag buying guide. By following these suggestions and advice, you will definitely be able to get your hands on the best laptop backpack.
Top 10 Best Laptop Bags in India
If you are looking for best laptop bags for men in India. Then you must check out this top 10 list.
Whenever we look for laptop bags then the first thing that we check is the brand name and the price. isn't it?
So our listing is based on the brand name and laptop backpack price.
Police
1. Police Hedge Polyester 30 Ltr Black Laptop Stylish Premium Quality Backpack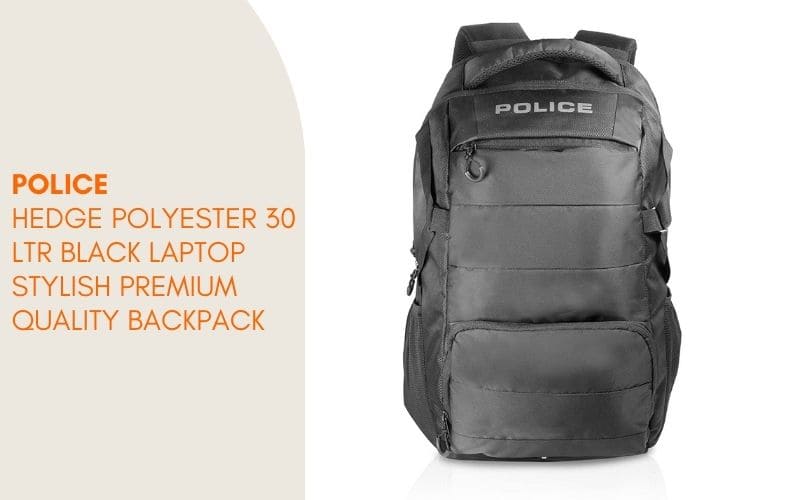 ₹ 1,349 /-
2. Killer Louis 38L Large Laptop Backpack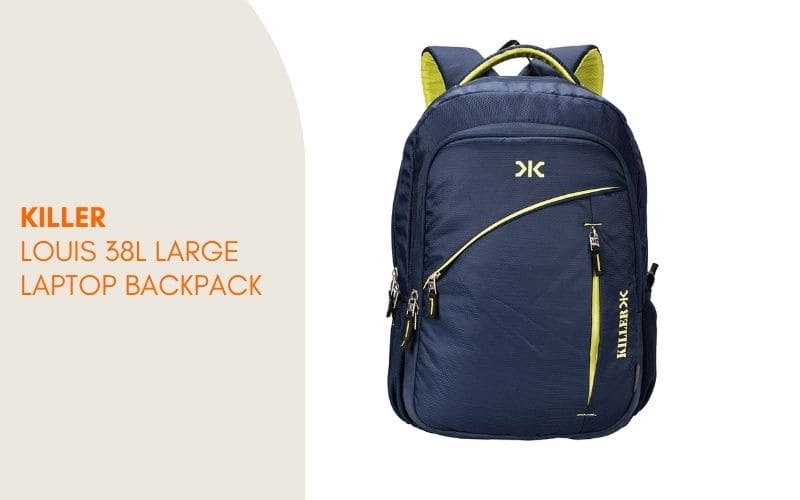 ₹ 1,339 /-
3. Wildcraft Work Packs'18 21 Ltrs Black Laptop Backpack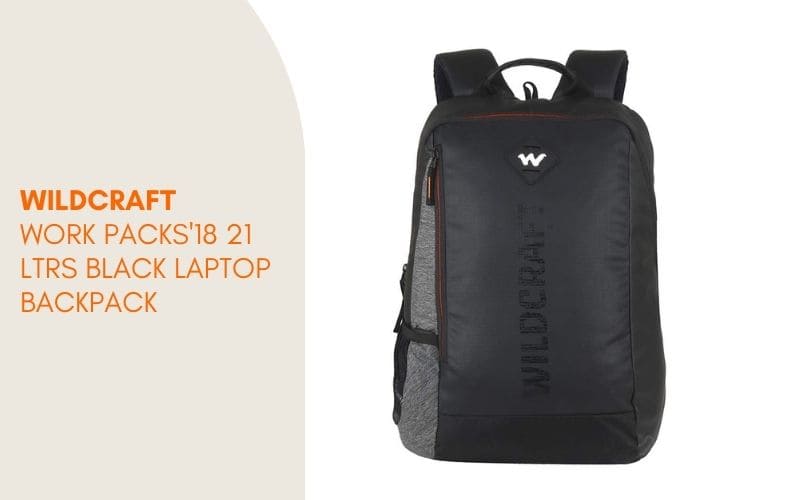 ₹ 1,149 /-
4. F Gear Luxur Brown 25 Liter Laptop Backpack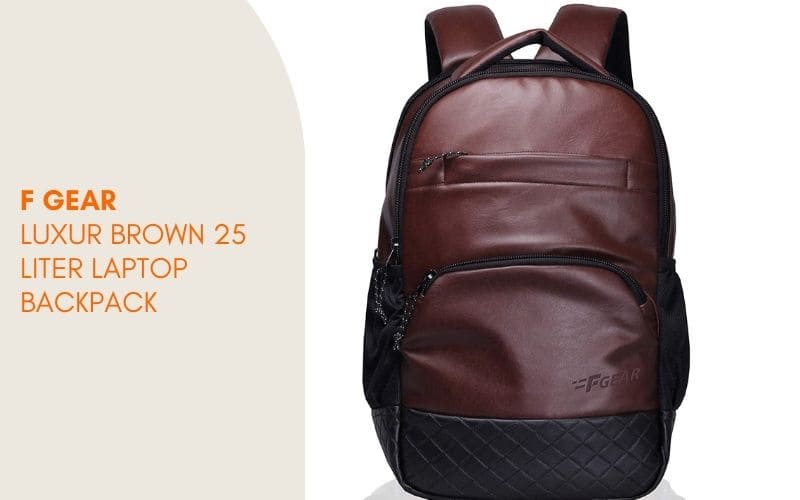 ₹ 1,065 /-
5. Mi Business Casual 21L Water Resistant Laptop Backpack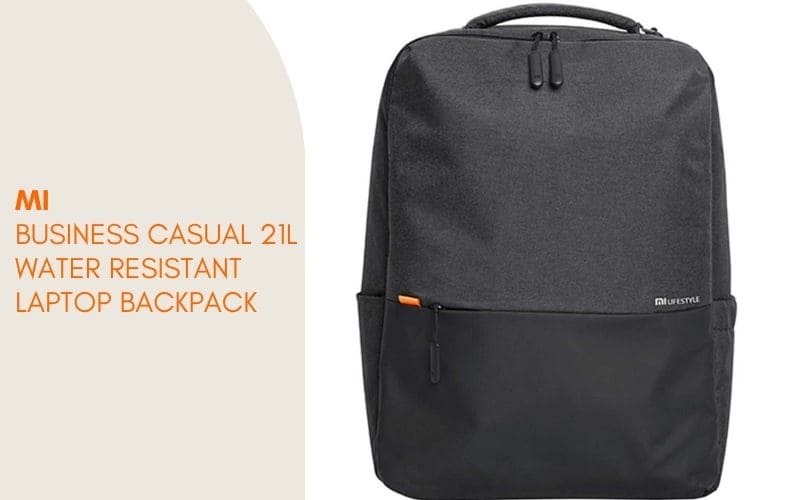 ₹ 999 /-
6. Asus 15.6-inch Laptop Backpack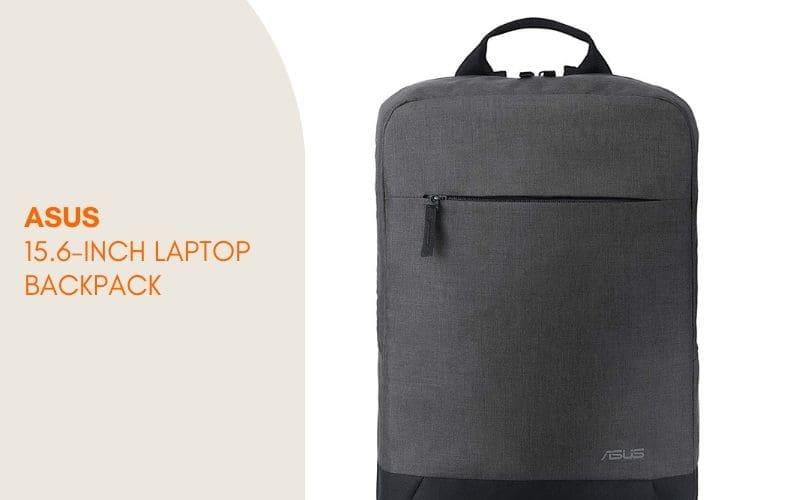 ₹ 975 /-
7. Cosmus Darwin 29 litres Office Backpack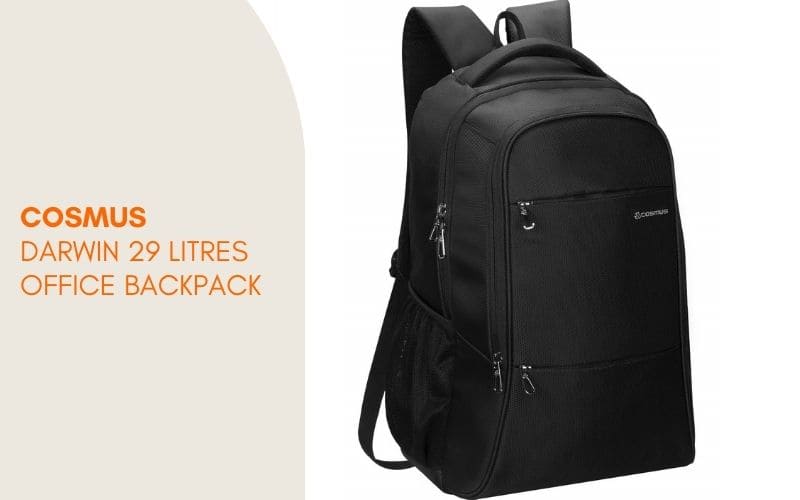 ₹ 892 /-
8. Gear Classic Anti Theft Faux Leather 16 inch 14 cms Brown Laptop Backpack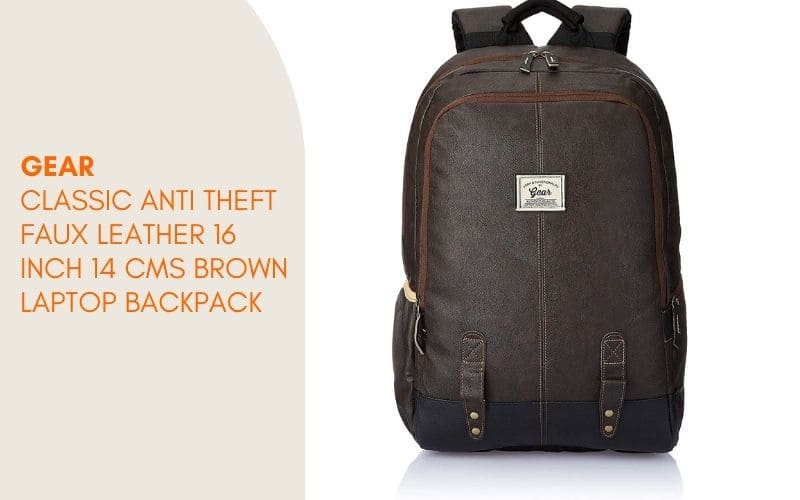 ₹ 879 /-
9. Dell Essential Backpack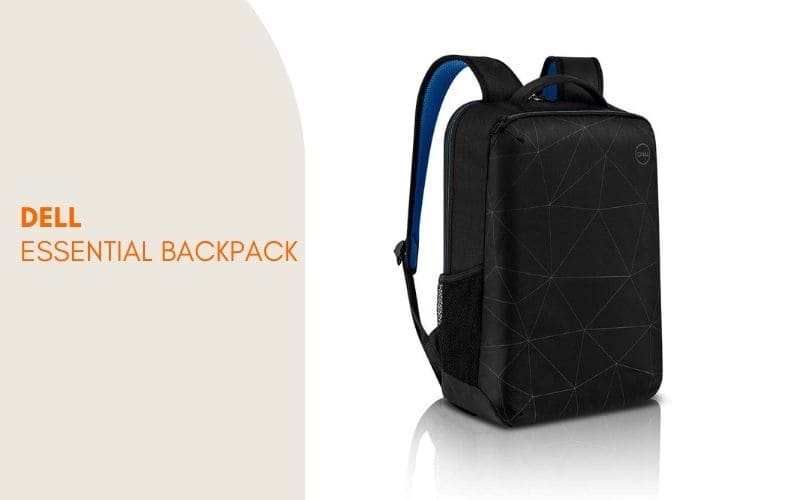 ₹ 840 /-
10. Lenovo Casual Laptop Backpack B210 15.6-inch Water Repellent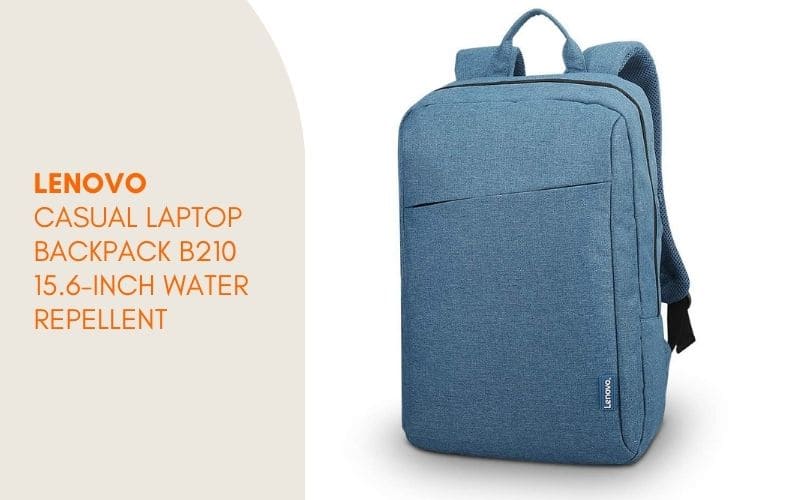 ₹ 649 /-
---
Tips and tricks that will guide you to pick the best laptop bag:
No. of compartments: A good quality laptop bag should have multiple compartments. First of all, it should have one main compartment and another one-side compartment. In the main compartment, you can house your laptop, wallet, and charger. At the same time, the side compartment should carry your earphones, book, notebooks, hand towel, and so on.
Travel essentials: If you travel a lot throughout the day, then you need a laptop bag that can carry multiple stuff, for instance, a wallet, earphones, charger, hand towel, tiffin, books, pen, spectacles, and so on. So, in that case, do not go for a sleek, stylish laptop bag. Instead, choose the one which accommodates many products and is robust enough. Generally, you should opt for a laptop bag with a width of about 2.5 inches.
Types of handle: The best laptop backpack will have a main handle and a detachable shoulder strap. You will get full flexibility. While moving around in a cab, car, or metro, use the short handle. While you are on a longer trip, you can switch to the shoulder straps.
Also, make sure that the main handle of the laptop bag should have some padding and offer a strong grip. This will enable you to carry it effortlessly, even when your palm is sweating or freezing because of the weather.
Water-resistant or waterproof: This is an exceedingly important point which you must not ignore. Irrespective of the laptop bag company, most of them are water-resistant, not waterproof. This means that during a downpour, such laptop bags will be able to prevent water from seeping in. but if you expose your bag too heavy showers for a longer duration, then water will definitely enter the bag and damage your expensive laptop.
To avoid this situation, always carry an umbrella during the monsoons and use it if you are carrying a laptop bag. Also, try to avoid going out when it is raining cats and dogs.
Compartment padding: Go for a laptop bag that has enough padding in the laptop compartment. This will make sure that your laptop remains safe from any scratch or nudge. The padding generally is made of foam. Be mindful of the thickness of the padding. The higher the thickness, the higher will be the durability and strength of the laptop bag. The thickness of the padding should at least be 1 inch or more.
Back or shoulder: Now, this entirely depends on you to decide. Either you wear it across your body or carry it on your shoulders. You can also carry it on your side. Or you may carry the laptop bag on your back. So, how you carry it will also help you determine the type of laptop bag.
Durability: The laptop bag quality should be good enough. Look for a durable one that is capable of bearing daily wear and tear. Also, the laptop bag should be able to carry every day a load of daily use items like a notebook, water bottle, etc. you can opt for vegan leather, jute khadi, nylon, etc. as they are quite heavy and durable. Also, such a laptop bag will be able to carry as much as 5 kg of baggage.
Maintenance of the bag: You should not be spending your entire time while caring for the laptop bag. Always opt for a laptop bag that you can clean easily. Keep in mind that a leather laptop bag will require protection from water. But any other fabric can offer you easy maintenance.
Padding for the shoulder: If you are someone who carries the laptop bag for longer durations, then always make sure that it has strong straps and is made of thick material. Another thing that you should look for is the part where the shoulder strap is attached to the body of the bag.
We have covered all the vital aspects of this laptop bag buying guide so that you can give your best shot while getting a laptop bag for yourself. So, next time you think of getting yourself one, do not just think of style and budget but consider the above-mentioned points as well. You will definitely end up making a smart and well-informed decision.