What are all the Best Computer Monitor Brands? It's difficult to get a monitor because there are so many manufacturers and types, each of which is suitable for a specific purpose. As a result, we've put prominent brands to the test.
You've come to the right place to know about which brands you should opt for in 2023.
Monitor Buying Guide:
The following are a few of the things better to bear in your mind while going to buy a monitor:
Determine the primary usage: Gamers should prefer rapid refresh rates and quick response times, experts should focus on colour accuracy, and regular users will often choose a screen with an elevated VA panel despite having fewer specific needs.
The better the picture, the greater the resolution: The minimum resolution you need is 1920 x 1080.
Dimensions are also important: The pixel density of a monitor has a significant impact on its quality, and the sweet spot for us is 109 ppi.
Refresh rates: Gamers, in particular, will desire a monitor with a refresh rate of roughly 75 Hz as well as the shortest response time possible. If you're not gaming, a refresh rate of 60 Hz should suffice.
Response times: Faster is desirable, but unless you're gaming, it's not a significant deal. While gaming or streaming fast-paced videos, longer response times might cause motion blur. The fastest game screens can have a response time of 0.5ms, while the quickest gaming screens can have a response time of 5ms.
Image quality: Due to inferior image quality when seen from a side angle, TN screens are the quickest but also the cheapest. Although IPS screens have somewhat quicker response times and display colour more accurately than VA panels, VA screens have the best contrast of the three types of panels.
Think about getting a curved monitor: Curved monitors are considered to be less eye-straining and provide a more immersive experience with a large field of vision.
Top 10 Best Computer Monitor Brands today:
The monitor brands that will be discussed in this article are:
1. Dell: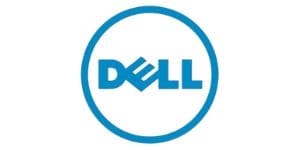 Dell sells PCs, computer screens, IT consultancy, data security, tablets, routers, storage systems, PC accessories, and printers, among other things.
Dell's goal is to be the most effective technology firm in the world, serving individuals, small and medium enterprises, and major corporations.
Dell has offices in 77 countries, including the world's largest cities.
2. Samsung:
They are market leaders in computer screens, washers and dryers, mobile phones, television sets, freezers, computers, LCD screens, Media players, and a variety of other items. Samsung has offices developed all around the world to service its customers.
In today's electronics industry, Samsung's corporate reputation is enormous. Despite strong competition in the worldwide market, their products are highly accepted by clients all over the world.
Samsung sells its products and services in over 140 countries and regions across the world. Nearly 290,000 individuals work for the company worldwide.
3. AOC: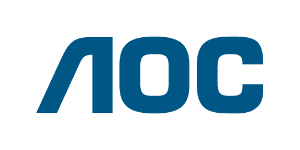 Admiral Overseas Corporation, often known as AOC, manufactures LCD displays, LED screens, immersive touch screen monitors, workstations, tablets, all-in-one PCs, infotech displays, huge screen displays, and associated equipment. All these displays are of high quality, intended to meet the needs of both business and residential customers.
Many notions and sensations spring to mind when people hear the word AOC, including clear picture, decent performance, vibrant colours, and high quality. This is because AOC, the finest monitor brand, has a good reputation as one of the foremost computer display manufacturers.
AOC Global has 177 locations in 57 countries.
4. LG:
LG has grown to become one of the largest manufacturers of colour televisions, computer monitors, freezers, and other household appliances and other by continuing to develop every day.
LG has grown to be among the best-known consumer brands in the world. LG Electronics operates in even more than 80 countries and expects to generate US$56 billion in revenue by 2020.
5. ASUS:
Another well-known monitor manufacturer is ASUS. Gamers, businesspeople, and those looking for fun are the major targets of this brand. The gaming panels are the most well-known devices in the ASUS series. The gaming screens from ASUS are made for hardcore video gamers and create games like Counter-Strike: Global Offensive much more immersive.
ASUS began as a motherboard maker and has since evolved into one of the leading companies in the computer peripherals industry.
ASUS has outlets in 32 countries, according to their website.
6. HP:
Personal computers, displays, printers, PDAs, sphygmomanometer, servers, antivirus software, and digital storage solutions are among HP's offerings.
HP is among the most well-known companies in terms of marketing strategy. It is a well-known brand in the B2B and communications technology sectors, with a long history of innovation and trust.
HP outlets may be found in more than 120 nations around the world.
7. Acer:
Desktop PCs, notebooks, tablets, servers, displays, storage systems, network equipment, accessories, e-business applications, and software are a few of Acer's offers.
In the IT and technology business, Acer is among the most well-known brands. It has a long history in the industry and has established a well-known and valuable brand.
Acer increased its supply chain in 2014 to better serve its consumers all around the world. Acer has around 160 retail locations worldwide.
8. Philips:
Philips is a company that makes consumer electronics, home appliances, lighting devices, medical optical devices, and telecommunications equipment.
The brand is associated with quality and innovation, and the value it advocates resonates with consumers all over the world for its famous moments in consumer electronics.
This is a well-known brand that can be found in shops all around the world. It has locations in more than 100 countries.
9. Lenovo:
Lenovo is a well-known Chinese computer manufacturer. PCs, computer screens, laptops, workspaces, routers, smart TVs, cellphones, and tablets are among the company's high-quality products and services.
Lenovo has long been known for producing PC displays and also the ThinkPad, among the most popular laptop series in history.
Lenovo's products are available in 180 countries.
10. BenQ
BenQ began as a spinoff of another computer behemoth, Acer, but later branched out on its own. It now has over 100 countries under its umbrella and over 1 million active sensors. BenQ's corporate reputation is based on three pillars: high-quality products, strong consumer relationships, and a broad product selection.
They've established a reputation for manufacturing high-end goods, and individuals who value quality prefer to identify the brand with it.
BenQ is the world's second-largest manufacturer of LCD panels, the third-largest manufacturer of monitors, and fifth-largest manufacturer of projectors. It debuted in the smartphone industry in 2014 and has since made a name for itself. BenQ products are available in over 100 nationalities.
Conclusions:
The widescreen monitor brands were chosen because of their durability, decent performance, size, colour definition, broad viewing angle, high resolution and other factors. Having an excellent monitor will enhance your work, simulations, and gaming experiences. Images are clearer and sharper, and colours are richer.
FAQs:
Which monitor screens are the most eye-friendly?
Ans: Samsung, Dell, and Philips claim to be the best.
Is dark mode better for your eyes?
Ans: Utilizing dark mode is relieving, but it causes your pupils to dilate, making it more difficult to focus on the screen.
What is the finest monitor brand?
Ans: You can choose from any of the 10 above.
When buying a monitor, what specifications should I check for?
Ans: Resolutions, refresh rates, and image quality are the three factors to consider.
Is gaming at 144Hz a good idea?
Ans: Yes, they're up there with the greatest.