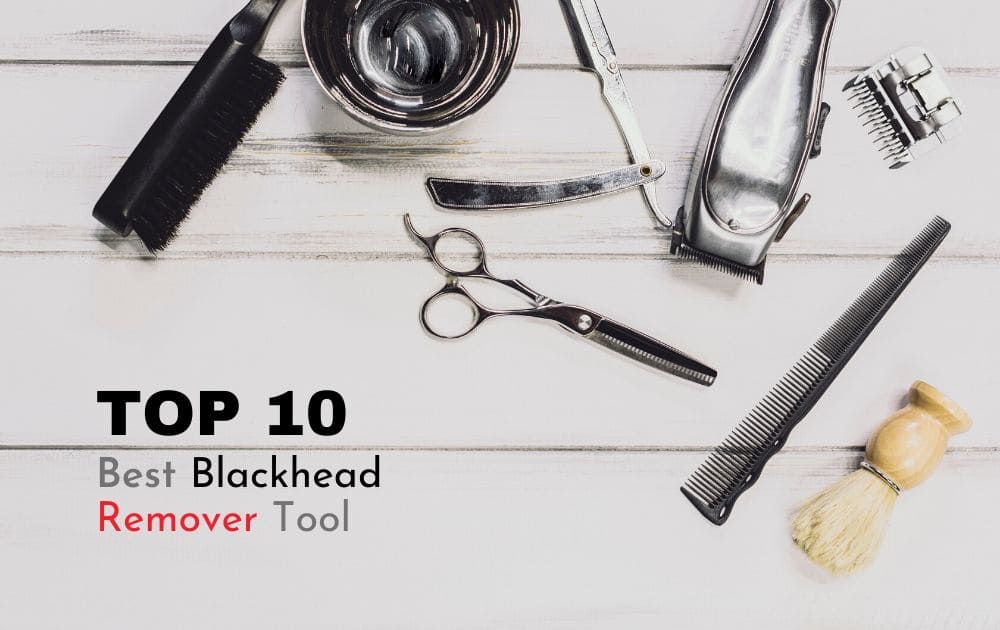 Best Blackhead Remover Tools
No. 1
Edee Stainless Steel Blackhead Remover Needle (Pack of 3)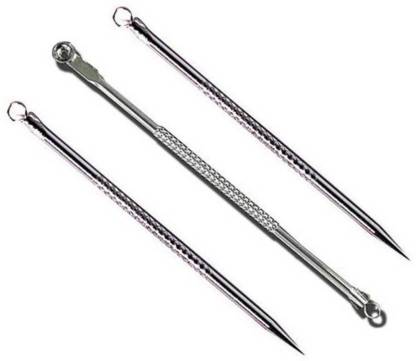 Price: 99 /-
This is a very useful tool for removing blackheads as well as whiteheads. But you should use these tools after clean up or facial.
---
No. 2
Beauté Secrets Stainless Steel Anti-Slid Handle Blackhead Remover Tools Kit with Case, Pack of 5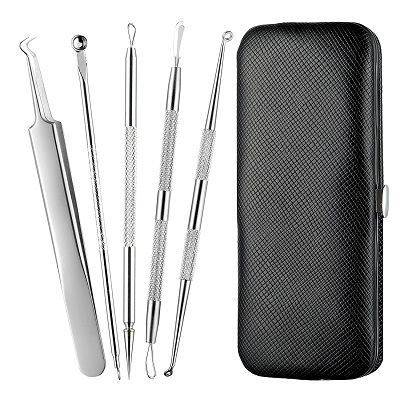 Price: 449 /-
This blackhead remover tool kit will help you to remove blackhead easily. Total pack of 5 tool kit includes one pimple needle, one curved tweezer and three various shaped loop tools.
---
No. 3
RYLAN Expert Acne Pore Cleaner Vacuum Blackhead Remover Kit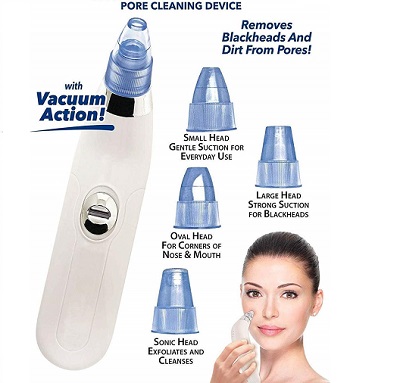 Price: 499 /-
Now it's very easy to remove blackhead without squeezing. You can adjust suction levels and know the proper level with the indicator light. This is very powerful pore vacuum. There are 2 power settings. Choose which one is right for you. It has 4 adjustable suction power for a different type of skin demand.
---
Check out: Top 10 Blackhead Removal Products in India
Know The Various Ways You Can Remove Blackheads Safely
Acne is a type of inflammatory skin condition which generally affects people during puberty. For some people, the condition might stay throughout their life. If you think that acne only affects one's face, it's high time you debunk the myth. The skin condition might also affect your back, shoulder, chest and upper arms.
What Are Blackheads?
Blackheads are a very common type of acne. Melanin (the pigment responsible for the darkening of your skin) form small deposits below your skin. When exposed to oxygen, they turn brown. Since the surface looks black or dark, they are known as blackheads. Make sure not to treat them with harsh acne products as they are not an infection. Instead, exfoliate them.
Few Unique Facts About Blackheads
Blackhead affects millions of people all over the world every year.
The issue can get complicated if one squeezes, pops or squeeze them.
Though the issue generally affects girls between the age of 14 to 17 years and boys between the age of 16 to 19 years, blackheads can occur at any age.
Use medicated chemical soaps or blackhead remover tool to clean them effectively.
How To Get Rid Of Blackheads?
One of the main reasons why people fail to get rid of acne properly is because they think that blackheads are just the presence of dirt under their skin. Trying to remove them the wrong way will make the condition more complicated and lead to a severe skin infection.
Sometimes, the skin condition also leads to psychological issues like poor self-image, anxiety and depression. The easiest way to get rid of blackheads is by using the right blackhead remover tool. This extraction method is highly recommended by healthcare professionals.
Know The Right Way To Wash Your Face
Not everyone suffering from blackheads is aware of the fact that washing their face the right way can help them deal with the skin condition. The easiest way to unclog the pores is by maintaining good skin hygiene. Make sure not to over-scrub as more blackheads might develop and lead to complicated skin infections.
Few Things You Need For Washing Your Face
Hand soap
Mild Cleanser
Make-up removal solution
Moisturising cream
Foaming cleanser
Cleaning solution
A clean face towel
Steps To Follow When Washing Your Face
Wash your hands properly to make them bacteria-free
Use make-up remover if you wear make-up
Use warm water with a moderate temperature
Massage the cleanser in a circular motion for 1-2 minutes
Focus on the areas which are more prone to sebum and oil production like your nose and forehead.
Clean the hairline and jawline
Splash warm water to rinse the cleanser
Pat the skin dry with a clean hand towel
Apply OTC lotion suggested by your dermatologist
Things To Avoid When Washing Your Face
Avoid scrubbing or cleaning your skin vigorously
Don't use very hot or cold water
Avoid rubbing, touching, popping or squeezing the affected areas
Don't use toners, string soaps, exfoliants or scrubbing pads
Prevent tanning or sunburn
Few More Preventive Measures
Properly remove all make-up before going to bed.
Use a mild shampoo to keep your hair clean.
Use water-based emollients if you have dry skin.
Use oil-free skin care products.
Only use skin products recommended by your dermatologist.
Follow the right process of shaving.
If you can't get rid of blackheads even after following the tips stated above, visit a reputed hair and skin saloon and add glamour to your life.