How to get clear skin overnight, most of us do not know the fact that our skin rejuvenates during night time.
In fact, night is the best time to take care of our skin. Most of the biological activities, like restoration and repairing of the skin, happen during the night time.
It is during the night that our body relaxes which also helps our skin to relax.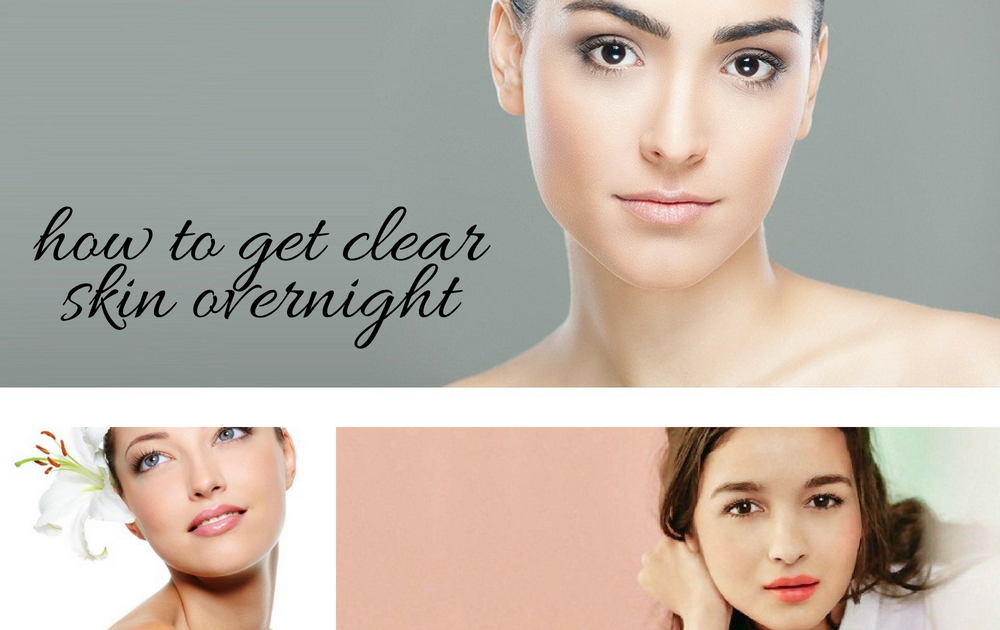 By following few beauty tips and tricks you can get a flawless, beautiful and clear skin overnight. Let's have a closer look.
Beauty Tips – Showering with cooler water can stop dandruff
Top 10 Beauty Tricks How To Get Clear Skin Overnight:
Wash Your Skin Well- You can't even imagine how much dust and germ your skin collects during the daytime. Washing your face is one of the best ways to keep your skin naturally fresh. You just need to use a natural, mild face wash that would help in maintaining the Ph level of the skin.
Exfoliation– For exfoliating your skin, you can use a homemade sugar scrub at least three times a week. You must gently scrub your skin to avoid small cuts. This is one of the best skin care tips.
Avoiding Pimple Popping– One of the most important beauty tips is to avoid picking and popping pimples. This may cause infection and scars and render you an ugly looking face.
Natural Face Mask– Make the best use of your kitchen ingredients by making a face mask with oatmeal. Combine lukewarm water with oatmeal, yogurt, honey and egg white and make a smooth paste. Apply a thin layer of the paste onto your skin and rinse it off after 15 minutes.
Tea Tree Oil– You can also apply tea tree oil on your acne before you go to sleep.
Hydrating Your Skin– It is very much essential to keep your skin hydrated. Hemp seed oil, pumpkin seed oil, jojoba oil keeps the skin hydrated.
Aloe Vera– Aloe vera is one of the best natural moisturizers for your skin. It is best for oily skin and also heals inflammation.
Drink Water– Drinking water is one of the best tips for glowing skin. Make sure that you drink enough of water during daytime to keep your body and skin hydrated.
Better Sleep– Sleeping eight hours at night is very much essential to have a healthy looking skin. Insomnia may really hamper the glow and healthiness of your skin. Using a humidifier in your bedroom would help you in getting a good sleep.
Coconut Oil– Coconut oil works like magic on your skin. Like, you can use coconut oil if you have chapped lips. Also, it helps to maintain that pinkish glow of your lips.
---
Most Popular Blog
---
Getting Clear Skin Naturally Overnight Infographic: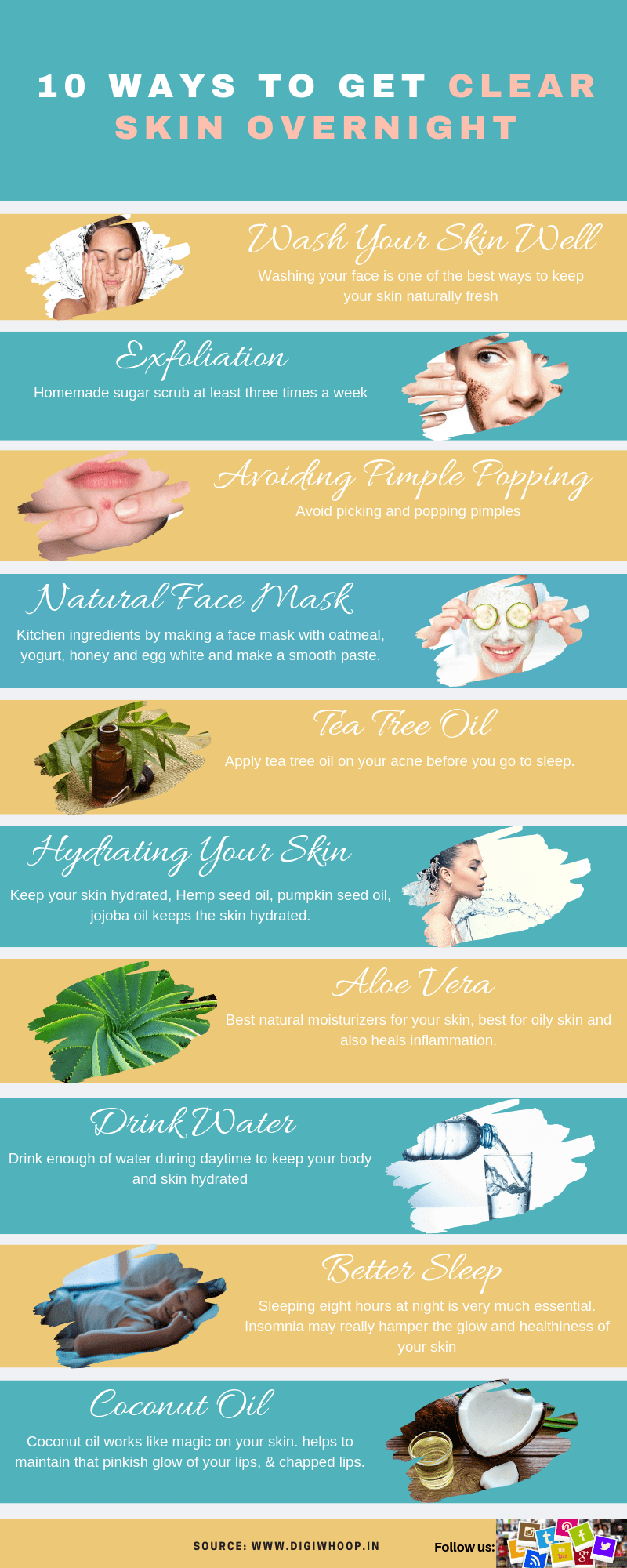 These were the few tips on how to get clear skin overnight that you can easily get if you follow them thoroughly. Although we have several beauty products available on the market there is nothing better and safer than using natural home remedies for clear skin overnight.