Smartphones today have become one of the vital parts of our life. Life comes to a standstill without our smartphones. Whether it is about making a monetary transaction, ordering food online, or booking tickets. Smartphones solve all our problems in a jiffy without having to move from one place to another.
Smartphones are the best source of entertainment than any other digital media form. With so many features and varieties; The users purchase mobile phones or smartphones according to their budget and personal choices.
However, most of the people who are not that gadget freak often face trouble while choosing the smartphone of their choice. How to choose the right smartphone is something which confuses most of us.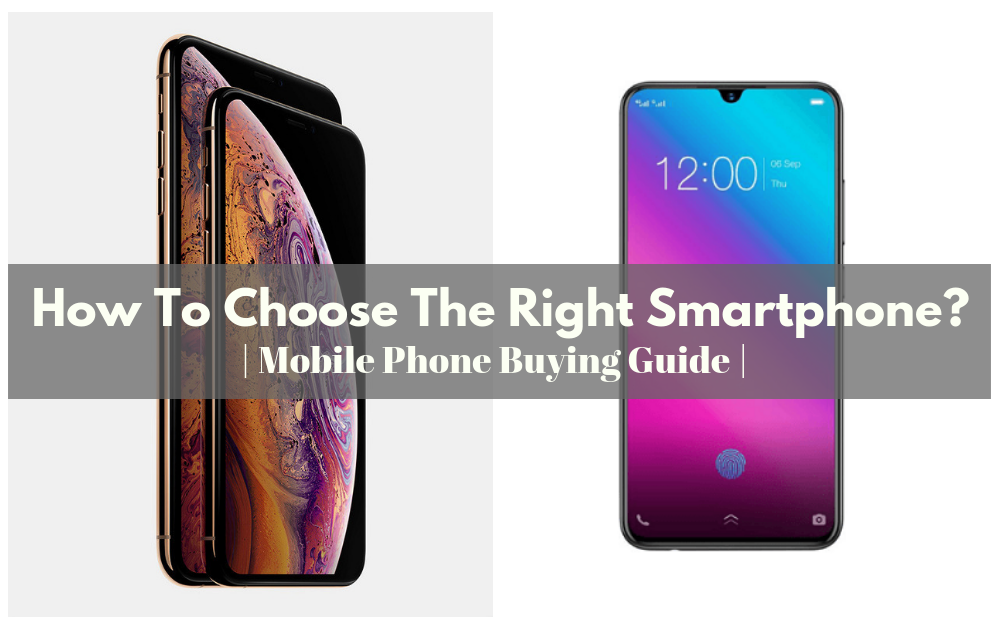 Let us look at the few smartphones buying guide which would help you to buy the best smartphone for yourself:
Processor– One of the most important thing that you should check before buying a smartphone. The more powerful your mobile processor is, the lesser would phone would experience damage. Qualcomm Snapdragon 845 and Snapdragon 835 are two best mobile processors which you must look for before purchasing a phone.
Cores– The more cores your mobile has, the better the performance it gives. Octa cores are more powerful than the quad cores. The processors have a limited number of cores in them. Choose a phone that comes with more core processors.
Clockspeed– Clockspeed is mainly measured in gigahertz and the higher it is in number the faster your processor becomes. Therefore, you should choose the phone which has a faster clock speed.
Display– This is one of the main factors which determines the quality of your smartphone. Buy smartphone with amazing and clear visuals.
Aspect ratio– Not only a high-quality display but having a bigger aspect ratio also means a good smartphone. It determines the width and total length of the display.
Panel type– Check the panel type before buying smartphones. The modern smartphone uses OLED or IPS-LCD panels for its display. Improved battery life and vibrant colors all depend on the best quality display panel.
Resolution– Sharper the image quality, higher the resolution. High-quality resolution displays the tend to drain more battery than the resolution display with lower power.
RAM– This is one of the most important things that you should check before buying a smartphone. Always remember, more the amount of RAM, better multi-tasking activities you can enjoy. Also, you can load more games and applications on your phone.
Battery– Ensure that your phone has a high-quality battery which does not get heated up too soon. A phone with better battery capacity allows you to use your smartphone for a longer period of time.
Camera– In my personal opinion, always go for buying those smartphones which have a high-quality camera. Obviously, you need better quality photos to keep your memories intact.
There are of course several things to consider before you go for purchasing a smartphone of your choice. With the best smartphones buying guide from Digiwhoop you can get all your smartphone related queries solved. Happy buying!