A mouse is an integral part of your desktop or laptop. Users often prefer to ditch the touchpad in case of a laptop and use a mouse instead because of the ease and convenience. These devices come in various shapes and sizes, and the prices vary accordingly. Most of the time, an ordinary mouse is more than enough. However, longevity and reliability are the two factors that users often consider while buying a mouse.
If you have been looking for the best mouse for a laptop or desktop, then this blog will prove to be extremely helpful for you. We have done all the hard work for you and curated all the details so that you can get your hands on the best wired and wireless mouse in India. Scroll down and get all the details here only!
Best Mouse Company in India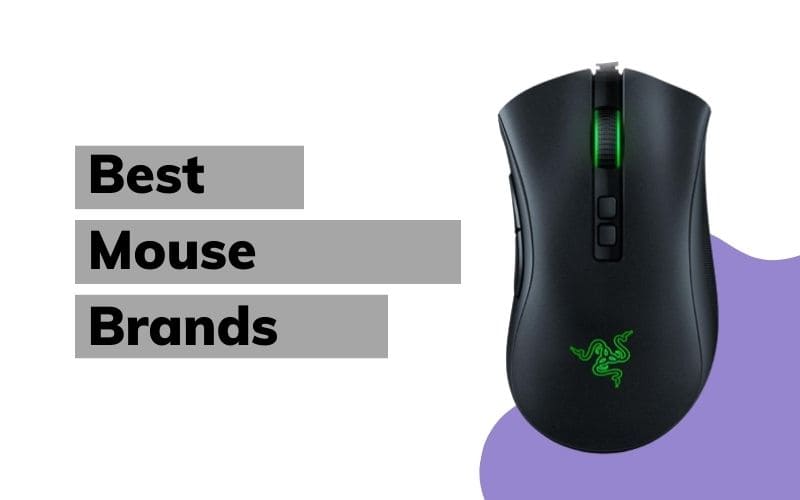 There are multiple companies in India that offer effective and quality mouses at an affordable range. If you wish to get yourself a high-end mouse, then also you get a lot of options. These companies have been competing against each other for so long, and in order to grab a stronghold over the market, each of these brands come up with something innovative and unique every now and then. Let us have a look at all the major mouse companies in India.
#1 HP:
The brand HP or Hewlett-Packard is a very old company and dates back to 1939. It entered the world of computers in 1966, and since then, there is no turning back. Today HP offers multiple devices, like laptops, desktops, mouse and so on. HP mice are quite popular among users because of their responsiveness, ergonomic design, compact size, compatibility, battery life, and connectivity. Besides, HP mice are quite affordable as well.
#2 Logitech:
This Swiss brand is also popular in India for its cost-effective yet high-end mice. Logitech is a reliable brand and, to date, has offered multiple solid mice that can actually perform well and are highly durable. If you are looking for the best wireless mouse in India, then Logitech should be your go-to brand. Also, it manufactures some of the most amazing gaming mice as well.
#3 Lenovo:
This Hong-Kong based company has become the largest PC brand in China. It offers affordable, sturdy, sleek and stylish mice for your desktop and laptop. If you are someone who wants a sleek and effective mouse at an affordable price range, then you should definitely try for Lenovo brand. The brand is popular for its better backup, and also, the connectivity is high.
#4 Zebronics:
An Indian brand related to audio, gaming and IT peripherals, Zebronics can be a great choice if you want the best mouse for your computer. The products are easy on the pocket yet highly efficient. Users prefer Zebronics mice because of their comfortable and ergonomic design. Also, most of the Zebronics mice come with on/off mode, which helps in saving energy and battery life.
#5 Redgear:
Redgear has been creating ripples in the world of mice, and currently, people are loving the different mice it offers. Also, the size of the Redgear mouse is quite large, and thus gamers are extremely amused with the brand. If you are in search of the best gaming mouse in India, then Redgear can be your ideal choice.
Now that we have discussed different brands, lots talk about different types of mice available in India.
---
6 Best Wireless Mouse in India You Should Definitely Know About: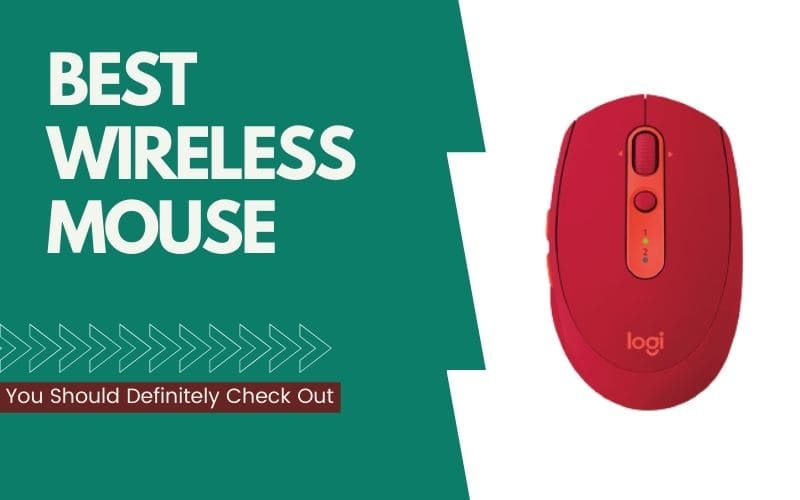 Everyone prefers their work table to be decluttered and well-organised. But in case you have a wired mouse, you will have to devote time to keep the wire detangled and in place. More often than not the wire can cause nuisance, thereby breaking your concentration. That's why generally people nowadays prefer using a wireless mouse. A wireless mouse can give that much-needed minimalistic, sleek and organised look to your table. Besides, they are absolutely easy to use. Here is the list of the best wireless mouse in India:
---
Best wired mouse in India that fits well into your budget: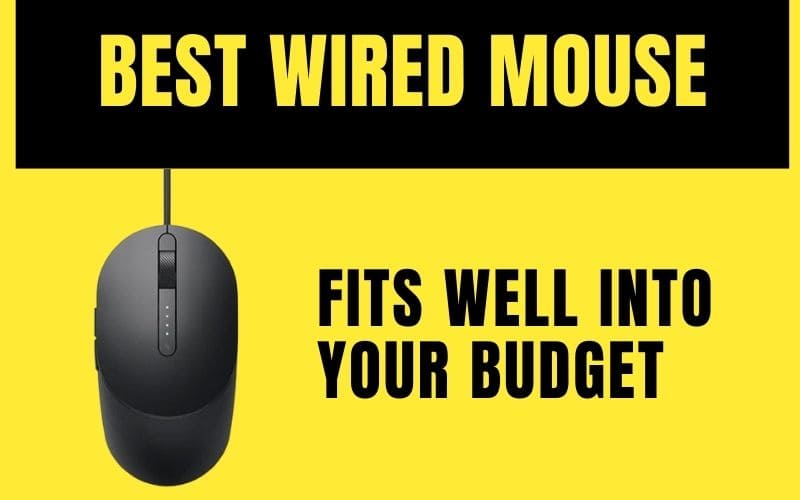 Wired mice are always faster and more responsive. Besides, they are a whole lot cheaper and thus are a practical option for those who use a computer on a regular basis. Wired mice are the best options for those who want to spend less or have a tight budget. Also, wired mice are favourite among gamers. This is so because a wired mouse reduces the lag, are quite light in weight and cause zero interference. In case you require the best-wired mouse in India, we have the list ready for you.
Logitech M100r Wired USB mouse: This wired mouse is absolutely easy to set up and use. It comes with high-definition optical tracking. The mouse is popular among users because of the ambidextrous design. You can use the mouse with Windows 7, Windows 8, Windows XP, Windows Vista, Mac OS etc. Get this wired mouse for just ₹390.
Logitech M90 wired USB mouse: You can set this up with your computer quite easily and won't require any software. The mouse is fitted with a 100 DOI high-definition optical tracking. It makes the mouse responsive and offers smooth cursor control. The brand offers a one year warranty and is highly feasible, just ₹348.
Dell MS116 1000DPI USB wired optical mouse: The mouse offers an optical movement direction. It comes with 1000DPI resolution, which makes the device highly efficient, smooth and fast. The length of the cable is around 1.8 metres, and the device is quite light in weight. You can use the mouse for longer durations easily. Get this device for ₹299.
Lenovo 300 wired plug and play USB mouse: This one comes equipped with a high resolution 1600DPI optical sensor. You can use the mouse for longer durations without straining your hand and fingers. The cable length of the mouse is about 1.80 metres. The mouse is stylish and aesthetic. It is absolutely affordable and available at a price of ₹279.
iBall style 63 wired USB optical mouse: If you are looking for a high speed wired mouse, then this is it! You can work effortlessly with this swift, functioning mouse. The ergonomic design enables users to work for long hours without any difficulty. Also, the mouse gets connected to your system very conveniently. Also, this device is suitable for both left and right-handed users.
---
Top 5 budget gaming mice in India you should get your hands on: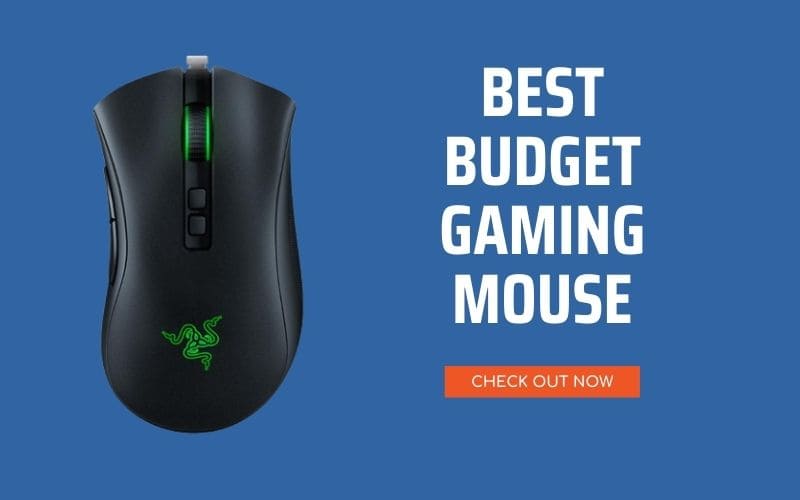 If you are a hardcore gamer, you must be looking for the best gaming mouse India. A gaming mouse is differently built as compared to normal mice. They have several features like ergonomic design, programmable buttons, prevention of sweat build-up, adjustable sensitivity and so on. Gaming mouses can be used for normal computer usage as well. Below-given are the top 5 budget gaming mouse India.
---
Wireless mouse v/s wired mouse
Now you must be torn between whether to get yourself a wired mouse or a wireless one. So here is the detailed explanation for you to make an informative choice.
Wired mice are faster than wireless ones.
Wired mice are not at all susceptible to any kind of interference.
Wired mice are less expensive than wired ones.
Wired mice do not require AA batteries.
Wireless mice are more convenient to handle, especially for students and office goers. Wired mice are preferred by gamers because of strong connectivity, lesser lag issues etc.
Wireless mice can be carried from one place to another easily. Wired mice cables can get damaged easily while travelling.
---
FAQs
Q: Are wired mice better than wireless mouses?
Ans: Wireless mice are better than wired ones in terms of zero interference, lesser lag issues, no requirement of batteries, ease of control etc. However, if you want something compact, stylish, de-congested and advanced, then a wired mouse should be your choice. Make the decision as per your purpose of using the mouse.
Q: Which one is better for gaming – a wired or wireless mouse?
Ans: For gaming purposes, we would recommend you to get yourself a wired gaming mouse. The wired ones are preferred because they offer greater connectivity, are faster than the wireless ones, offer zero interference and also reduce lag issues to a great extent. Also, the cost of a wired gaming mouse is lesser than the wireless ones.
Q: Which is better optical or laser mouse?
Ans: If you want a greater degree of accuracy well within your budget, then go for an optical mouse. Laser mice, on the other hand, tend to be on the pricey side and are highly sensitive. Optical ones are reliable and are suitable for gaming purposes. Get yourself a nice mousepad, and your optical mouse is good to go.
Q: How long does a wired mouse last?
Ans: A wired mouse usually is quite durable in nature and last longer as compared to the wireless ones. They can last anywhere between 1 to 3 years. However, durability also depends on usage and maintenance. The cables need to be handled with care. Otherwise, your wired mouse may soon start causing trouble.