It is said that draping a saree glorifies the look and beauty of a woman and it is absolutely true. Although saree is a part of Indian culture, now it is being considered as the current trend-setting attire in India and other Asian countries. We all know in India we have different varieties of sarees that vary in its quality, clothing material, design, and colors. It ranges from best selling sarees like Kasheeda saree, Banarasi Silk Sarees, Khun Saree, Chanderi Sarees, Kasuti Sarees, Kanjeevaram Sarees, Tant Saree, Assam Silk Sarees, Tussar Silk Sarees, Batik Print Sarees, Assam Muga silk sarees, Panchampalli Sarees, Dhakai Jamdani Sarees, Cotton Sarees and lots of other varieties. Of course, all these sarees are specific to their region, but now online shopping allows you to get the best saree for yourself from any region of India with just a click.
Let's have a look at the top 10 best selling sarees:
1. Glory Sarees Georgette with Blouse Piece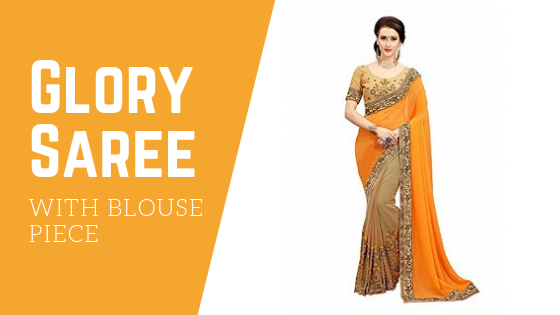 This stylish yet simple georgette saree from Glory is all that you need to look beautiful and ravishing. With a gorgeous pattern of half and a half, this saree is ideal for social gatherings and wedding functions. It comes with a blouse piece and is washable.
2. Oomph! Women's Georgette Saree with Blouse Piece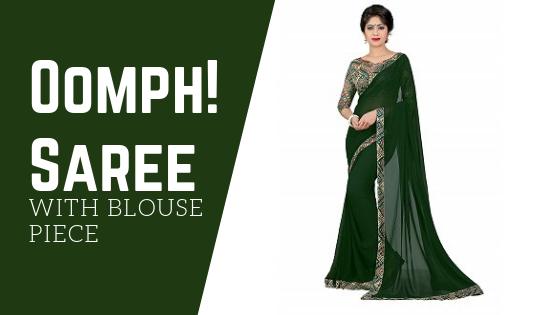 If you are looking for the best designer saree suitable not only for party wear but also as casual daily wears then this is the perfect pick for you. With a deep bottle green color, this pretty saree is just what you need for getting compliments and praises.
3. Art Décor Sarees Women's Green & Pink Color Cotton Silk Saree with Blouse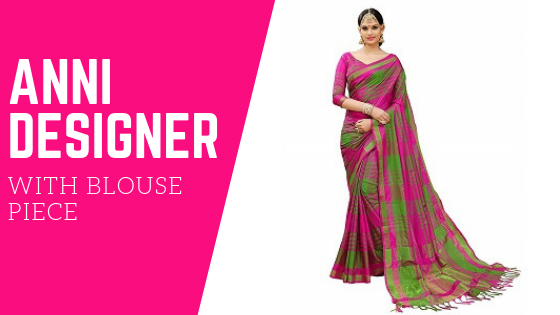 This is a cotton silk saree from the house of Art Décor. With a beautiful color combination of pink and green, this saree is just made to suit any occasion. It comes with a similar blouse piece print.
4. E-VASTRAM Women's Artificial Silk Tassel Saree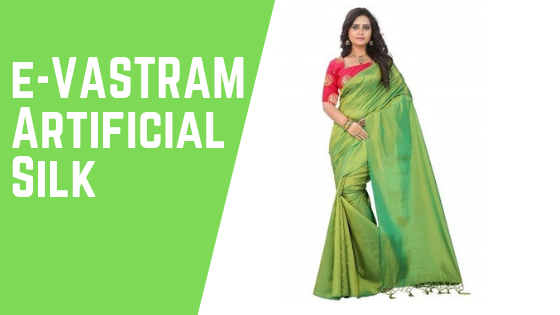 Designed with the finest materials, this saree is all about elegance and comfort. This soft silk saree comes with an embroidered blouse. You can pair it up with your best heels and go out for any occasion.
5. J B Fashion Silk Saree with Blouse Piece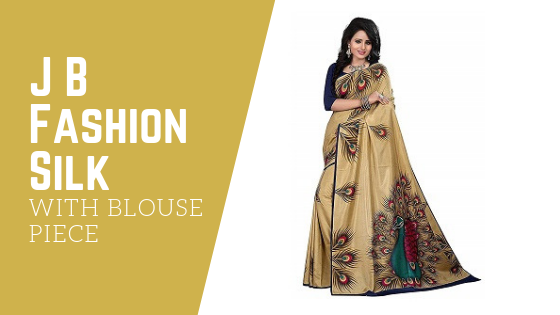 Made of 20% polyester and 80% silk, this saree is one of the stunning collections of J B Fashions. Pair it up with your matching heels and set out for the day. This is one of the best selling sarees that Amazon has to offer.
6. Vaamsi Chiffon Saree with Blouse Piece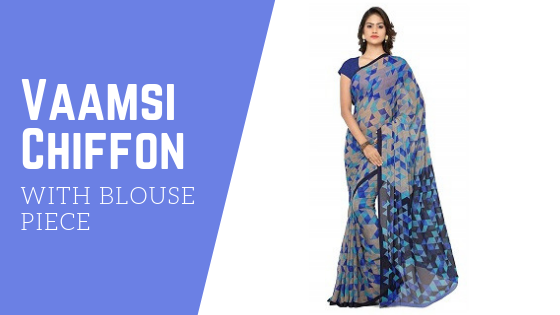 Made with 100% polyester material, this saree comes with a blouse piece. With gorgeous screenprint design, this saree adds to your glam. A beautiful piece of chiffon blue saree, this is what you just need to step for a casual day.
7. Miraan Women's Silk Saree with Blouse Piece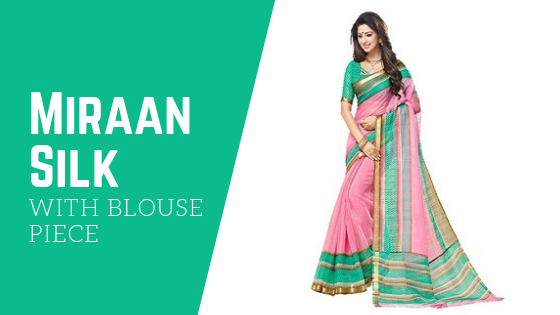 Suitable for daily wear, this Chanderi silk saree is an ethnic piece that would beautify your looks. This saree is rated as one of the bestselling sarees. But today before the stock ends.
8. Vaamsi Georgette Saree with Blouse Piece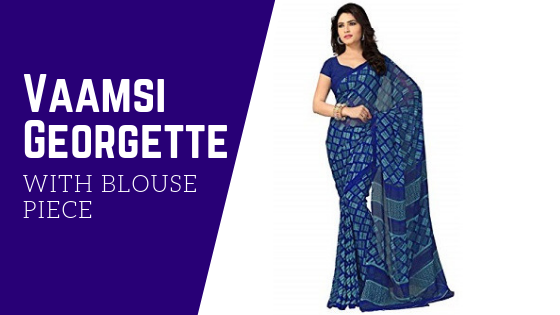 Made with 100% polyester material, this blue saree comes with blouse piece. With an attractive patchwork, this saree is just an addition to your glam. Pair it up with your heels and go out for the day.
9. Mimosa Women's Traditional Art Silk Saree Kanjivaram Style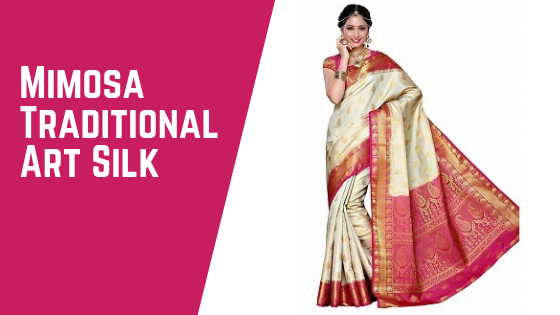 Being one of the bestselling sarees, Kanjivaram is a saree which every woman desires to drape. Suitable for any occasion, this saree not only adds charm to your personality but also makes you look more elegant. Crafted with quality material and fabric, this saree is best to flaunt your sophisticated appearance.
10. E-VASTRAM Women's Mysore Art Silk Printed Saree With Tassel/Kutch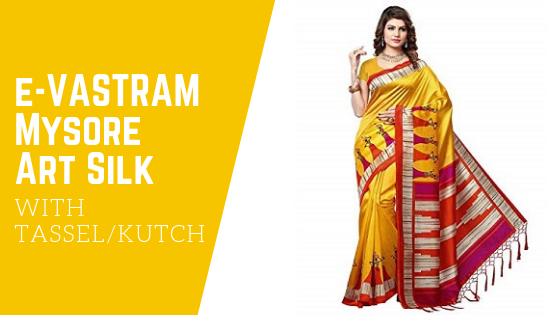 An elegant saree for your evening wear, e-Vastram presents you the best of its collection. With the printed design, this saree brings out the glam within you. Step out for a casual evening date with this saree by pairing up with your best sandals.
So what are you waiting for? Select the best ones for yourself or your loved ones today and get ready to earn tons of praises. For Indian women, saree is not only a national attire, it is an attire that makes a woman look elegant and beautiful. Draping a saree is something which every Indian woman feels proud of and that is the reason why Digiwhoop is trying to get hold of the best selling sarees that Amazon is currently offering. Let us know your choice and your reviews about the purchased product.