Amitabh Bachchan and Aamir Khan starrer Thugs of Hindostan has finally hit the big screens on 8th November 2018. With its widespread hype, the movie has managed to gain the attraction and interest of the viewers. However, it is not sure, if the movie would live up to the viewer's expectations as currently, most of the movie lovers have reviewed the movie below 5 stars.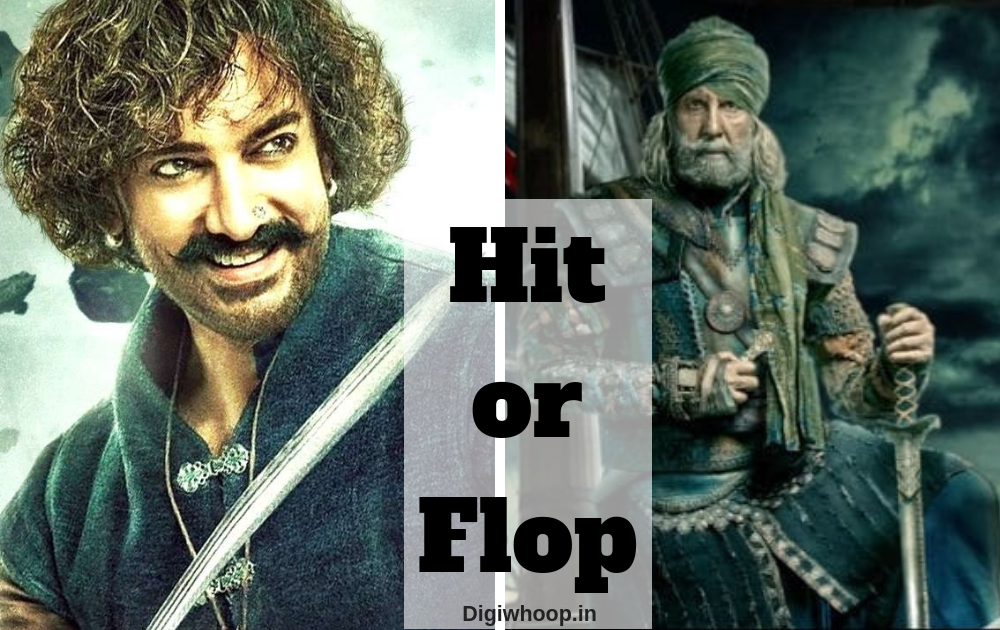 The movie's main plot involves a band of thugs or the so-called goons who are led by Khudabaksh, the lead character played by none other than Amitabh Bachchan. The aim of the gang is to free the country from the atrocities of the British Raj.
With its amazing trailer and high-end graphics, the movie created a great buff amongst the audiences which is the reason why the movie managed to earn Rs 52.25 crore on its very first day of release. However, the downfall of the movie was seen on the second day itself as it managed to earn only Rs 29.25 crore making it a total of Rs 81.50 crore. The probable reasons for its poor audience reaction are because of the negative reviews that flooded the internet on its day of release and also from the word of mouth. Thus, it has been seen that the movie failed to make an impact on the audience.
The Reason Behind The Downfall of Thugs of Hindostan
The movie has several negative points which do not make the movie an appealing or meaningful one. Historical inaccuracy is one of the prime reasons behind the negative reviews. The movie also does not throw any twist which makes it quite boring with its long and overdramatic scenes which indeed makes the audience tiresome. Also, one of the funniest things in the movie is the British officers speaking in fluent Hindi which is, of course, unreal and ridiculous.
The movie stars actors like Katrina Kaif, Fatima Sana Sheikh, Amir Khan, Lloyd Owen and Amitabh Bachchan in the leads. It is directed by the Dhoom 3 franchise director, Vijay Krishna Acharya and produced by Aditya Chopra with music by the famous duo Ajay-Atul. Although the movie has top-class veteran actors, they failed miserably in impressing the audience. However, Big B with his intense heavy dialogues and acting prowess has pulled the movie really well, but the rest of the star cast did not put up that serious effort to make the movie an impactful one. The movie has been an utter disappointment. Thugs of Hindostan now just need Rs 18.5 crore in order to enter the Rs 100 crore club. Let's see what happens in the next few weeks.