Looking for some amazing home decorative craft ideas? Here are the top ideas to create your own DIY space
The pandemic is widespread out there, and you are bored of staying indoors. Even though life is getting back to the old days to some extent, but it is not advisable to stay outdoors without any purpose. So how can you make the most out of your lockdown days? Maybe, by organising your home, or, by changing a few things here and there to make your place look all the more elegant and pretty.
You have a lot of time to kill, so better utilise this time by decorating your home sweet home. So, pull up your socks, and give your home a much-needed makeover. Try some fun home decorative craft ideas and revamp the entire look of your haven. We are here with some amazing DIY home decor crafts. Let's have a look at them:
---
Go green: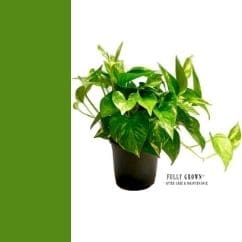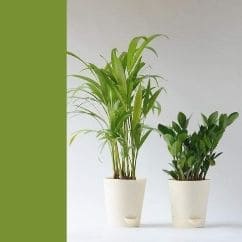 Adding greenery in your home will enhance the aesthetics, add up lots of positivity and make you feel so good about it. Bring forth your gardening skills and propagate more plants from the single plant that you are having right now at the corner of your room. You can cut off some branches or stem of your plant and place them in a jar full of water. Do not forget to keep these jars at some corner where the new cuttings can get indirect sunlight. This is indeed one of the most rejuvenating DIY home decor crafts.
---
Beautiful drapes: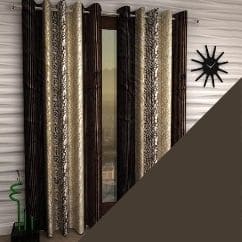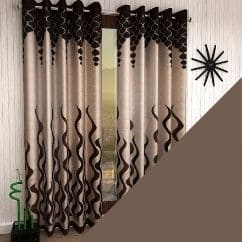 Add a surreal look to your living room windows by introducing some no-stitch curtains. This is one of the best DIY home decor ideas living room. Choose a fabric that complements your room and join them with double-sided fabric tape.
These tapes work like magic! You need to take the proper measurement of the windows, cut the fabric carefully and then join them with vigilance using these miraculous tapes.
---
Adding storage: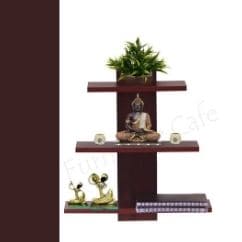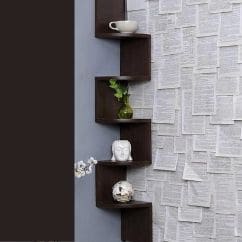 If you are fed up of the messy and cluttered add on shelves, then try this home decorative craft ideas. You will be glad to gain so much storage for your vase, mirrors, frames, plants and so on. Get yourself a pegboard for your living room wall.  You can mix, match and make alterations as much as you want. You can hang your plants, artworks, mirrors or anything decorative over there.  
---
Your very own linen closet: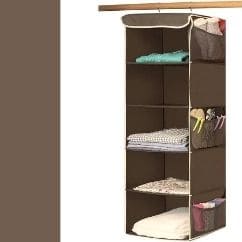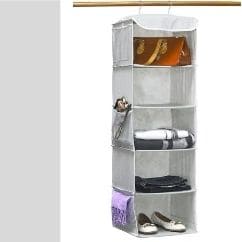 Are you not having a linen closet in your bathroom? Here is an easy craft idea that you adopt to decorate your bathroom too, and give it a lavish look.
We are sure there will be a few baskets lying unused here and there in your house. Put them to best use now! You need to hang them on your bathroom wall using some screw anchors and large screws. Then simply fold your favourite towels and washcloths and put inside the baskets. You will be astonished at how lavish and lucrative the total setup looks.
---
Glam up your kitchen necessities:
This is an amazing home decorative craft that will add an element of opulence and sophistication to your mundane kitchen. Get hold of some chic bottles for your cooking oils, vinegar and syrups. Feel free to experiment with shapes and sizes.
Grab a piece of vinyl and cut out some letters and alphabets with which you want to label your bottles. Make sure you do this in a decorative and creative manner. Place the cut-outs on a transfer sheet and press it against your glass bottles. Peel of the transfer sheet and voila! Your own, personalized, bottles for oil, vinegar bottles are ready.
---
Phone charging station: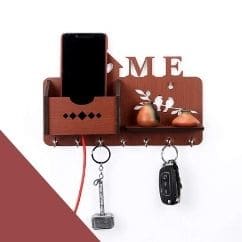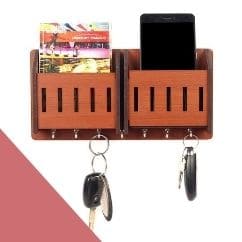 We are sure you must be having a charging station. But let us make a wild-guess, it always turns out messy right? No worries! Grab a bottle of baby lotion and turn it into a cell phone holder. Simple and sorted!
Cut it into halves as shown and let your creativity flow. Paint it, or paste a fabric to decorate the bottle or even spray paint it. You will love the organised look, plus beauty!
---
Declutter your spice cupboard: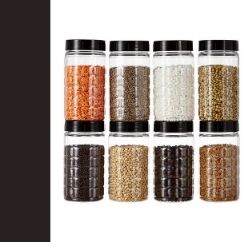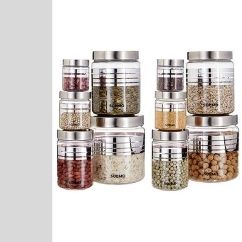 Probably you are the master chef of your own house! You love to cook up some storms in your kitchen and hence you have a huge collection of flavours and spices. But the most difficult thing is to keep these spice boxes and containers at one organised. When you keep these boxes in your cupboard, it gets difficult to find the specific one that you have been looking for. Why not declutter your cupboard and try some easy craft?
Simply magnetize the spice containers so that you can lay your hands easily on the one that you need. Yes! You simply need a shower caddy to do the needful. Don't believe us? Try for yourself, and you can thank us later.
---
Use these DIY craft ideas for decoration of room and turn your home into an abode of style, elegance and comfort. Use your creativity and free time and turn your dream home into a dreamy place. You are the king or queen of your kingdom, so paint it in your own creative hue.