Pollution and dust have been an alarming concern for all people. In India, with a rise in the population level, there is a sharp increase in skin problems. Pollution causes dirt and other impurities to get clogged in the pores of the skin which ultimately leads to a dull complexion. Starting from the teenage till we grow older, our health and age have always been reflected through our skin. In the initial years of puberty, many adolescents face complexity issues due to acne breakouts, females are more likely to have a radiant glowing skin when they are expecting a baby. Then as people start ageing, they witness fine lines, wrinkles, sunspots on their skin.
When the health of your skin gets compromised, then the skin as an essential barrier for protecting you from harmful radiations and the harsh environment gets impaired. Therefore, it is quintessential to enhance the health of your skin so that it keeps on the act as a protecting shield for you. Hence, we have brought some interesting facts about the Benefits of the Charcoal mask, the Charcoal mask uses and everything you need to know about charcoal masks to beautify your skin and make it lighter and brighter. Let's have a look!
What is a charcoal mask?
The charcoal mask for face is one of the beauty products that you will always witness in any beauty store. While shopping the essential cosmetics and beauty products for yourself, you must have come across a wide variety of charcoal masks, such as a charcoal peel-off face masks, activated charcoal facial mask, coal mask for blackheads etc. But have you ever wondered what would be the best choice for you? Well, we will surely help you in making the right choice for your skin type. Keep reading!
What is activated charcoal?
Activated charcoal is a kind of charcoal that is formed by using tiny constituents of substances made up of carbon, for instance, coal, shells of coconut and sawdust. The activated charcoal is ignited at very high temperatures for developing minor spaces in it to trap chemicals. This particular substance is a well-known ingredient for treating skin problems as it helps in trapping small microbes such as bacteria, oily substances, dust, dirt and other impurities present in the skin.
Benefits of Charcoal mask
There are plethora's of benefits for using a charcoal mask, some of the charcoal mask benefits for skin are mentioned below:
It helps in detoxification of your skin – the activated charcoal is one the best beauty ingredient which helps in removing the harmful toxins from your skin. Various factors can lead to accumulation of these toxic substances in your body such as pollution, certain products that you apply on your skin, stressors in life, disturbing sleep pattern and so on. The activated charcoal mask, being a powerful absorbent, it traps all the harmful matter and removes them easily.
It helps in reducing the pore size of your skin – the opening of pores lead to an increase in pimples as a lot of dust and grime gets lodged in those pores. The charcoal masks help in sucking all those impurities and cleanse them which give you smooth and well-toned skin.
It helps in balancing the excessive oil production– teenagers often experience the problem of hormonal imbalances which leads to excessive oil secretion by glands, leading to higher sebum levels and causing acne. The charcoal masks help in absorbing all the excess oil on your skin and makes it oil-free.
Charcoal mask uses
There is a variety of ways in which charcoal masks can be used and for various reasons; it is considered as one of the best remedies for:
It acts as a cure for acne, pimples and blackheads – using a charcoal mask for face can actually treat your acne and blackheads as it clearly draws out all the dirt and impurities, thereby removing these infections from the root. The cystic acne can also be cured with the help of an activated charcoal facemask because this facemask helps in absorbing excessive sebum, pus and harmful matter present inside the skin. One can always prefer to use a spot treatment of charcoal if not a fully-fledged face mask.
It is an effective antibacterial and antimicrobial agent – the activated charcoal facial mask can be very effective in doing away with bacterial infections as well as any other infection caused by any type of microorganism of face, such as biting of an insect or rashes on the skin.
It is a very effective teeth whitener – it can help in cleansing your teeth by discoloring it as a result of diet and lifestyle changes.
It helps in maintaining the pH balance of mouth – which can turn acidic as a result of bad eating patterns. It helps in preventing tooth decays, bleeding gums and stinking mouth problems.
It can be used as a wonderful scrub and hair cleanser – it helps in moisturizing the skin and detoxify your skin. It can also be used as an ingredient in shampoo; it can cleanse your hairs, helps in cleaning the excess oily scalp and balances the pH level of your hairs.
How to apply a charcoal mask?
One should clearly know how to apply a charcoal mask on face to avoid any mishappening and to experience the best effects of applying the same. Let us go further with the three steps of how to use charcoal mask which are mentioned below:
1. Exfoliation– exfoliating the skin is always beneficial before applying a charcoal mask on the face. You can use salicylic acid if your skin is tolerant enough. Apply the salicylic acid or any other exfoliator of your choice by putting it on cotton pads or cotton ball. Keep it for around 15 minutes.
2. Put on the mask– now, you have to apply the charcoal mask very carefully in the form of a thick layer and then allow it to dry. You have to take care since extreme dryness can devoid your sin from essential oils. If you are unable to move your mouth without cracking of clay region, then probably you have put it for a longer time.
3. Massage your face using oil– gently massage your skin with oil for five to ten minutes after removing the mask.
4. Moisturize your skin– it is important to use a hydrating moisturizer after treating your face with a charcoal mask.
How to make a charcoal mask at home?
You must be wondering about how to make charcoal mask at home. Well, if you have some amount of activated charcoal powder, then you can actually make an activated charcoal face mask at home also. All you require is one teaspoon of activated charcoal powder, one teaspoon of fuller's earth (Multani Mitti), half teaspoon of honey, one drop of tea tree oil and one teaspoon of water. Steps to make Charcoal- Multani Mitti face mask are:
You should take a bowl and mix activated charcoal with Multani Mitti
Then put honey and mix the paste well till it becomes thick
Add some water and stir the paste till it gets smoothened
Add 3 drops of tea tree oil and mix it for one last time, then wait for the paste to settle.
Apply the face mask on your face and neck; avoid eye area and delicate portion of skin such as lips.
After 15 minutes, allow the mask to become dry and then wash it off with warm water.
Further, moisturize your skin with 2-3 drops of baby oil after patting it dry.
Best Charcoal masks for Oily skin
A lot of people face the problem of oily skin and to combat this, we have come up with the best 3 charcoal mask for face which is mentioned below:
No. 1
The rich oxygenating bubble mask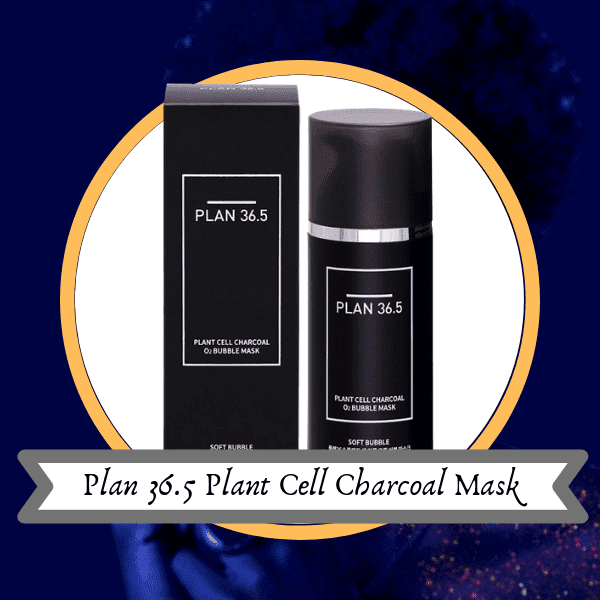 This particular type is very famous for treating oily skin issues. It bubbles the impurities softly and extracts excess sebum out of the pores. This makes a way for oxygen to enter the pores without giving drying the skin. Since this mask does not contain any harsh chemicals or fragrance, it is absolutely safe for sensitive skin.
No. 2
Soothing and clarifying sheet mask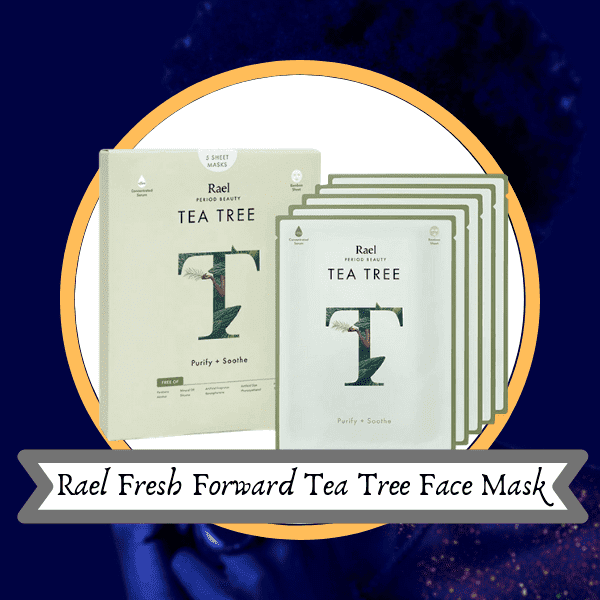 Excessive oil production can cause pores to become enlarged with time since sebum can get lodged in the pores and lead to its stretching. This mask is known to contain spearmint which enhances elasticity and makes pore stretch resistant.
No. 3
Bamboo charcoal rich clay mask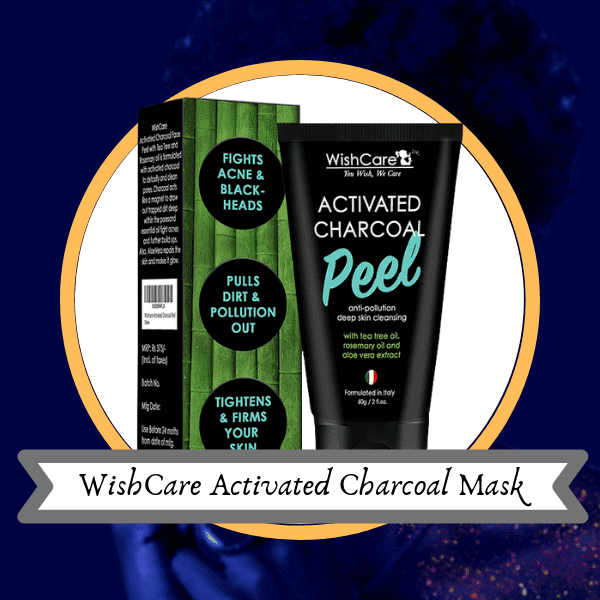 This mask is especially meant for oily skin as it prevents skin from any type of irritation and dryness after use. It sucks out all the excessive sebum secretions from the pores. Its soothing components give a pleasant feeling. You have to apply this mask and keep it for merely 10 minutes after cleansing your skin. When you will start using it weekly, you will get the best results within a month.
Best Charcoal masks for all skin types
The charcoal mask has a lot of potential benefits and it can be used by all skin types. Let us look at some of the best choices recommended by skincare enthusiasts which are mentioned below:
No. 1
Pore Clarifying Charcoal gel mask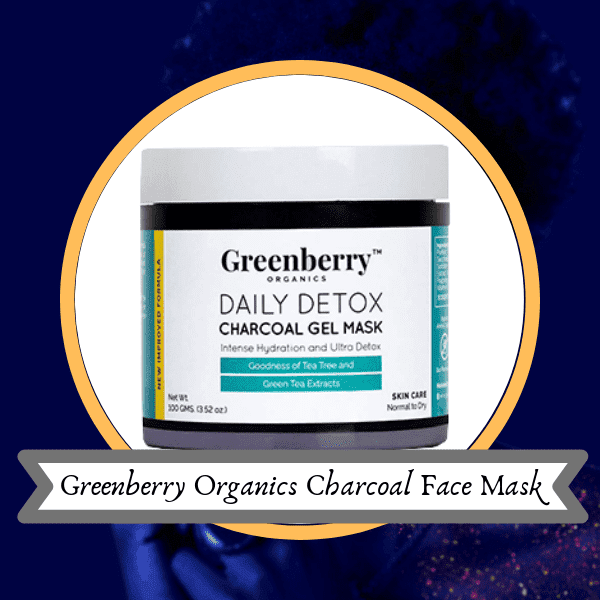 This is a quite light-weighted mask which can be easily rinsed off. It comprises of charcoal, kaolin and bentonite clay which helps in balancing the skin.
No. 2
Himalayan charcoal purifying glow mask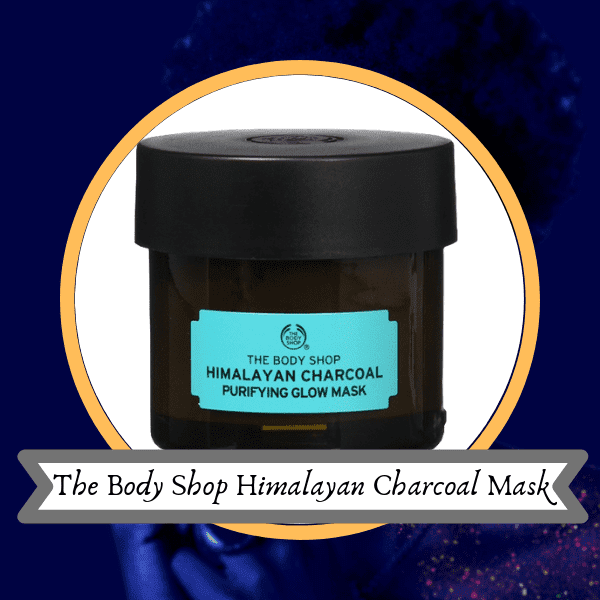 It gives you instant brightness as it encompasses the goodness of bamboo charcoal and Japanese green tea. Both are amazingly effective exfoliator which makes your skin looks supple and soft.
Best Charcoal Masks for men
After coming from long exposure to the outside environment, males often find their skin oilier and clogging of pores is a common problem. The activated charcoal facial mask is the best solution for unclogging pores and hence mattifying the skin. Let us look at some of the best charcoal masks for men which are mentioned below:
No. 1
Beardhood Charcoal Peel-Off Mask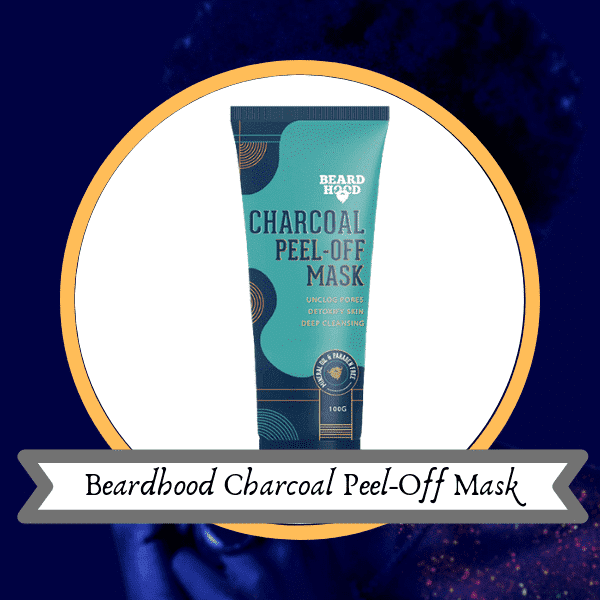 This mask helps in pulling out the extra dirt and impurities from the skin and clay, being a wonderful absorbent helps in absorbing excess oil and grease present on the face.
No. 2
The man company charcoal peel-off mask Moringa & Gooseberry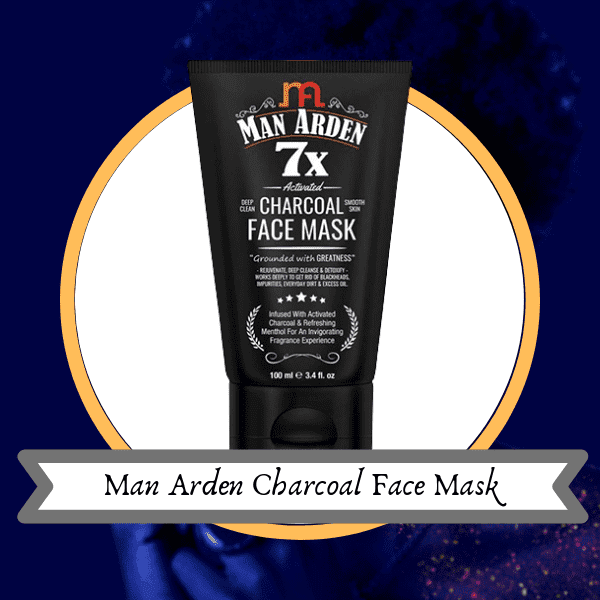 It is quite an affordable choice for you however; the results are not too satisfactory. But if you have decided to use a charcoal mask then, this is a good choice to go ahead with. It allows you to experience the goodness of Moringa and Gooseberry, leaving your skin look brighter and lighter.
Best Charcoal Masks for Blackheads
If you need a perfect activated charcoal facial mask for removing blackheads then following are the best charcoal masks recommended by the best beauty bloggers which you can definitely try out:
No. 1
VLCC 7X Ultra Whitening and Brightening Charcoal Peel Off Mask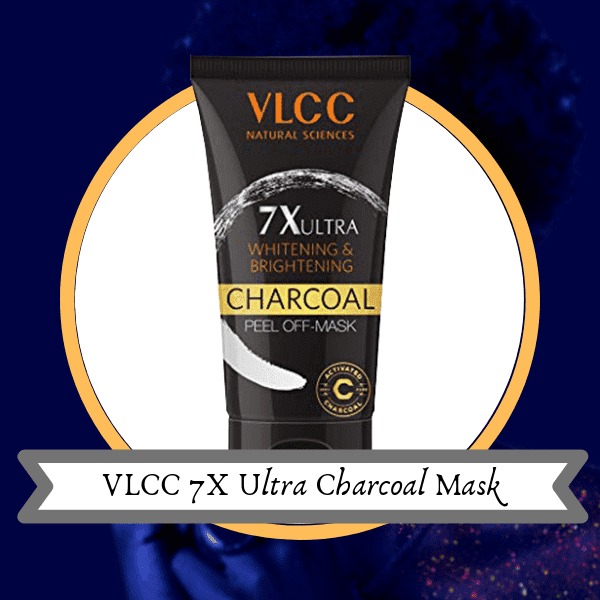 VLCC provides one of the best charcoal masks as it combined clay and charcoal to make it the best absorbent for taking out excess oil and impurities present in the skin. Some other components of this particular mask include salicylic acids which is one of the best exfoliator. It is an excellent choice for treatment of acne breakouts and hyperpigmentation.
No. 2
UrbanGabru Charcoal Peel Off Mask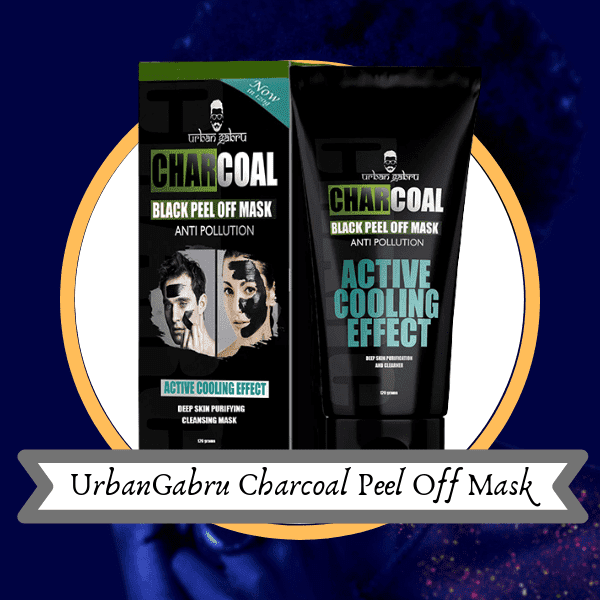 It is also a wonderful choice especially for those who are fighting with blackhead problems. It comprises a combination of amazing ingredients that help in clarifying the skin, free from essential oils and fragrances. It also helps in cleansing pores.
Final words
The charcoal masks are one of the most widely trusted beauty products in the skincare world and cosmetic industries due to its multitude of benefits. Hence, this is all you need to know about the charcoal masks and the activated charcoal facial masks. Choose the most appropriate one for your skin type and try it out!!