Introduction
It's no surprise that backpacks are a popular choice of luggage for men as well as women of all ages. Backpacks can be used in so many diverse situations because they can assist you in storing a lot of belongings and free up your arms and hands while you wear them. Thus, they are convenient and supportive of the body.
Although people once used backpacks only for backpacking and camping, they now prefer backpacks for a variety of purposes and widespread. Thanks to technological advances over the years, modern backpacks look and function very differently from their ancestors.
This article includes a thorough explanation of each backpack category and some illustrations of budget-friendly backpacks under 500 rupees.
Backpack Buying Guide
Going hands-free is undoubtedly more convenient. But if the bag is uncomfortable or requires constant adjusting, it is of little use. Before committing to any specific style, one needs to concentrate on key features for the best fit. Does the bag have cushioned straps? Does it fit your body's natural contours? Here's how to find the best model to suit your requirements:
Examine Its Purpose: Although they are all designed analogously, backpacks can have very different functions. There are various types of bags for each of these uses. Bag companies make standard school backpacks with features that keep kids comfortable, whereas professional designs are much more streamlined. To choose the most appropriate style, it's important to concentrate on both functionality and style.
Emphasis on Size: You'll observe that some backpacks can be distinguished by their particular sizes. Anything too big might feel unwieldy and appear large and bulky, while anything too small might not be suitable either. The sizing guide will become useful in this kind of situation for consultation.
Examine the Features: It's crucial to concentrate on the bag's features, whether you're seeking a backpack to bring on a work trip or something practical for your child. The right components make it simple for you to get through the day, whether you require robust organizational features, a useful bottom compartment, or several interior as well as exterior pockets.
Opt for wheels: If you like the idea of just this style but don't want to carry a heavy backpack, think about using a bag with wheels. With the added benefit of a more straightforward mode of transportation, it provides the same comforts, including more than enough storage capacity and all the organizational features you require.
Different categories of Backpack
You can find a backpack today that is tailored to your needs by choosing from a wide variety of styles. Here are some of the categories that have grown to be favourites of everyone from the outdoors enthusiast to the seasoned office worker:
Hiking Backpack: Because it must carry so much gear, a hiking backpack is typically larger than others. It is made to sustain the elements of the great outdoors. The hiking backpack must be ergonomic because it will be carried around all day. It has numerous compartments to store everything away for quick access and protection.
Laptop Bag: The laptop backpack combines the features of a backpack and a laptop bag. These have a slot, pocket, or compartment where you can store your laptop. They also typically have padding or other protection to keep them safe from harm.
Gym Backpack: Because it holds lighter items like linens and clothes, a gym bag is typically small and light. Gym backpacks are made of breathable materials that are resistant to bacteria for the sweaty nature of the apparel inside.
Anti-Theft Backpack: Any bag made to protect the contents from harm can be referred to as having this backpack style. An anti-theft bag uses security features like locks, concealed zippers, hidden pockets, and tough, slash-resistant material to deter theft.
Military backpack: Tactical accessories like a quick-release belt buckle, ski guides, and compartments for weapons may be found on a military backpack. They come in a range of sizes and styles and are typically covered in a camouflage pattern.
School Bag: From young kids going to kindergarten to adults attending college, there are many different styles and sizes of school backpacks available. These have a very straightforward design and could accommodate a laptop.
Discovering The Ideal Backpack
The search for the ideal backpack can be difficult. There are so many fantastic options available, whether you're looking for something with a specific use in mind. Or you may simply want a versatile bag that can take you one day to night. For example, the anti-theft backpack and the hiking backpack are two of the most popular types of bags, so if you're looking for either of these, you might need some help.
10 Best Backpacks Under 500 Rupees
Below are some of the best examples of backpacks for men under 500.
1. POLESTAR Casual Backpack
This unassuming knapsack weighs little and has two sizable compartments with a rugged texture. This backpack under 500 includes one multipurpose side pocket, a zipper closure, and an adjustable shoulder tie. The backboard has additional padding for extra comfort. The bag is made from top-quality, water-safe polyester material.
2. Gear Casual Backpack for Men, 19 Liters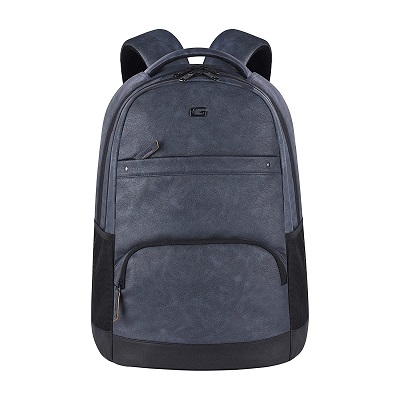 For a high school or college student looking for a good and attractive design, this casual bag from Gear may be the best option. Both the interior and exterior parts of these bags are made of polyester. Additionally, the outer body material of this backpack under 500 has water resistance.
Additionally, it has two compartments, a front zip pocket, a side pocket, and a compartment for a laptop. Likewise very comfortable are the adjustable straps.
3. AUXTER Blacky 30 LTR Backpack for Men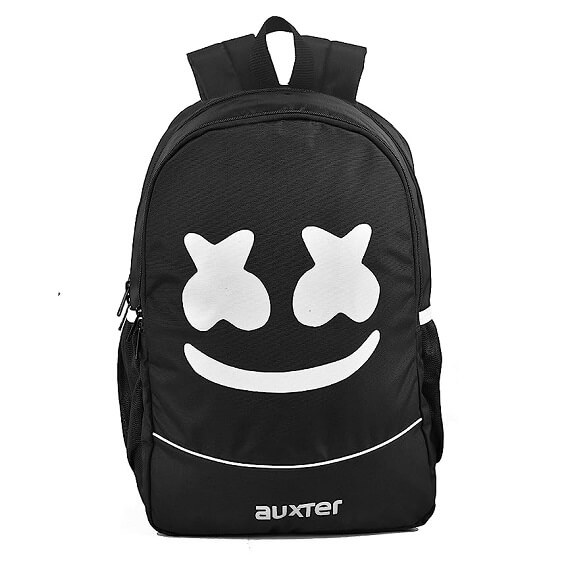 Two sizable compartments as well as a laptop compartment are included in this casual laptop bag. For easy access, it includes a mesh organiser pocket.
This backpack's front is made of leather and polyester. The material used in the compartment is a blend of imported polyester fabric. Additionally, the backside of this backpack is covered in mesh.
4. SAFARI Casual Backpack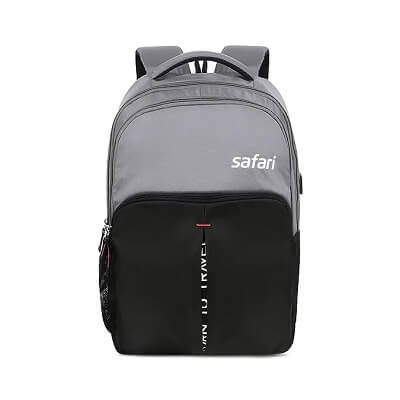 This casual backpack is one of the best bags under 500. It could also be the perfect knapsack for someone looking for a compact size.
Additionally, it might make a good rucksack for people who frequently travel within cities. This backpack has two compartments and is small in size.
5. Wesley Milestone Casual Backpack for Men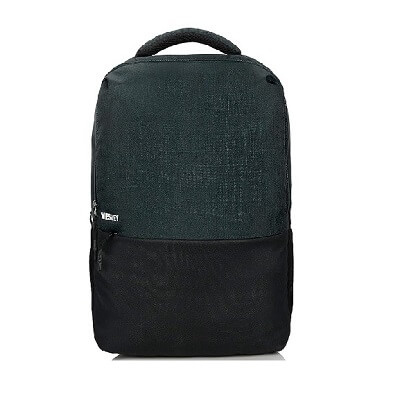 This backpack appears small and compact with its slim, sleek, and compact design. It has two roomy compartments and accommodates laptops up to 15.6 inches in size.
This backpack under 500 is lightweight and made of excellent materials which are water-resistant, strong, and durable. The backpack's back straps are made of anti-sweat material.
6. POLESTAR Hero 32 Lt Casual Bag for Men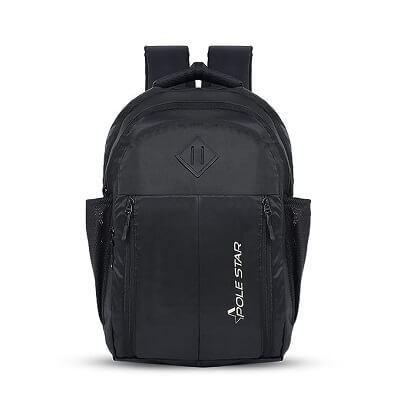 This casual backpack's design is both fashionable and modern with a vintage vibe. The bag has two chambers and a side pocket where a water bottle can be stored. It certainly is one of the best backpacks under 500.
Inside and out, the item is constructed of polyester that resists water. This backpack has open compartments, a delicate shell, and a zipper closure. It is also very lightweight.
7. Uni Walk Urban 20 L Bag for Men
This light backpack has one main pouch, one front pocket with a zipper, and a side pouch for water bottles. It comes in 5 different colours.
Additionally, polyester was used to make this product. This backpack's materials are also water resistant.
8. Billion Casual Backpack for Men
This Billion backpack under 500 has additional compartments for carrying extra items and a laptop sleeve.
The air mesh on the extendable shoulder straps is very cosy. Due to the sturdy fabric, it has a good chance of lasting even when it is worn frequently. This informal backpack features an eco-friendly layout and is made of Polyester and other materials. Additionally, it is stain- and water-resistant.
9. Fur Jaden 23-Liter Casual Backpack Under 500
This is one of the best bags under 500, sturdy and lightweight, and it can keep you organised throughout the day while also looking extremely stylish.
With the help of its several internal compartments, it can comfortably hold all of your belongings. The design of this backpack is exceptional, especially in terms of functionality. This Fur Jaden backpack has a water-repellent texture.
10. Genius Unisex Brand Logo Backpack for Men
This casual backpack from Genius is an excellent backpack under 500 that offers maximum carrying support and is perfect for work, college, or travel. You'll adore this medium-sized backpack's zip pouch and zip closure.
A non-padded haul loop is present. Water resistance is another feature.
Conclusion
However, some people may find it difficult to find the ideal backpack given the myriad of modern features, materials, and specifications. Despite its humble beginnings, the backpack has grown into a modern invention that solves problems and is the go-to bag for millions of people all over the world. With the appropriate backpack on your back, you'll be prepared to handle any situation with style, convenience, and effectiveness—more than you can ever ask for in any bag.