We believe that no girl exists on the planet Earth who does not love to indulge in shopping. Make some noise if you agree to the same!
Shopping is just like art. Shuffling through a heap of clothes, and grabbing the perfect one, that complements your gorgeous figure is definitely not a simple feat. Hopping from one mall to another or scrolling down endlessly through the fashion wear websites, to get that quintessentially gorgeous dress, is not everyone's cup of tea. Be it the online portals or elegant malls and showrooms; women have the innate ability to fish through a mind-boggling variety of designs, colours, and brands and then settle down for the best.
As much as they have a love for ethnic wear, Indian girls are totally crazy about western wear too. Whenever the occasion is not so formal, and wherever it is ok to take a chill pill, ladies prefer to put on their top-notch western wear. And they really know well how to be a head-turner!
---
So here we are, enlisting in reverse order, the top 7 western wear brands in India, which every shopaholic girl must know about! Come along for a joyride of fashion, glamour, and a shopping spree.
Top female clothing brands in India:
There are multiple western wear brands in India that have been taking the Indian fashion industry by storm. Several Indian fashionistas swear by these ultra-glamorous western wear brands. With their voguish collections, these western wear brands are giving Indian famous brands a run for their money. These trendy, uber-cool, and sleek western outfits are extremely popular among our Indian ladies. Let's have a look at the top 7 western wear brands for females in India!
7. Forever 21: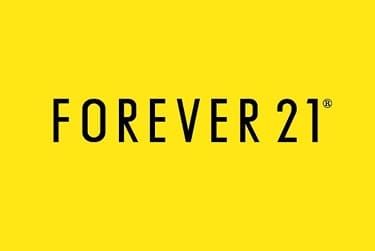 As the name suggests, this brand caters to young buyers of the Indian community. Right upon entering the Indian fashion scenario in the year 2010, this popular American fashion brand has been able to make a bold statement in the Indian fashion industry. Young, upper-middle-class girls form a huge chunk of its consumers. It aims at introducing a fresh breeze of casual and athleisure wear. High school girls, as well as college-goers, find the Forever 21 collection quite affordable and appealing.
Their funky and versatile collection of western wears makes it one of the top female clothing brands in India. The brand is quite a popular choice among buyers who look for western dresses online India. The price range varies from INR 200 to INR 7000.
6. H & M: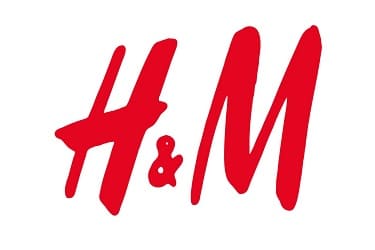 Although this brand is insanely popular among Indian fashionistas, very few must be aware of what H & M stands for!  Hennes & Mauritz, the Swedish fashion brand, made a pompous entry in India in 2015. Girls and women alike love this brand for its unique and trendy designs. However, the premium price range makes it a bit less popular as compared to other brands like Zara. It is always better to compare the prices of other fashion brands in case you want an affordable deal.
H & M, too, can be your favourite pick in case you are ready to splurge on western dresses online India. The price range of H & M is between INR 300 and INR 18,000.
5. Van Heusen:
This can be your ideal choice if you are looking for a western formal dress for females. You will get everything here, from business suits, button-up shirts, and blazers to formal blouses and trousers, all your formal needs will be sorted here with utmost convenience and style. Also, the range of smart casual western wear that this brand offers is quite popular among Indian consumers.
It will be a great idea to check for these items during the sale period. You can buy their clothing items online too. The price range of fashion wear is between INR 250 and INR 20,000.
4. Benetton: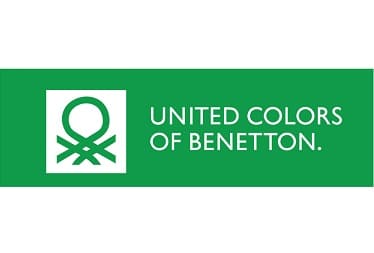 UCB or United Colours of Benetton is one of the top female clothing brands in the world. The brand has been able to impress Indian youths as well as adults. UCB has been able to create a favourite spot among Indian shopaholics because of its comfortable wears at affordable rates.
You can wear the brand for several years, and yet it will look like a new one. The fabric and knit quality are exceptionally good. The price range varies between INR 200 to INR 9000.
3. Levi's: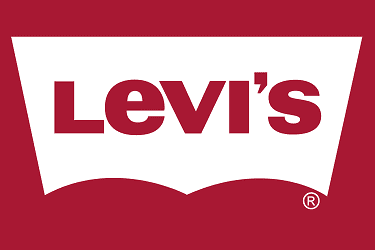 If you are a denim lover, then Levi's should be your go-to option. Hop into Levi's showroom for buying yourself a pair of comfortable boyfriend jeans or basic, well-fitted skinny jeans, denim jackets, and much more. Grab the best deals during the sales time.
You will get denim wears at Levi's for as low as INR 400, and the range can go up to INR 20,000.
2. GAP: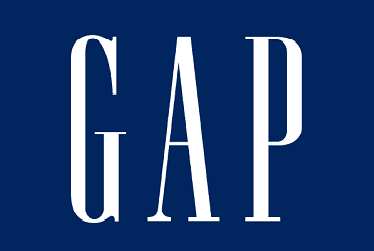 We cannot afford to miss this one! It is popular for its casual yet chic worn-out aesthetics collection. GAP wear will always ooze a cool, chilled-out, and relaxed vibe. You can grab the products both online as well as offline if you can spare as much as INR 5000.
1. Zara: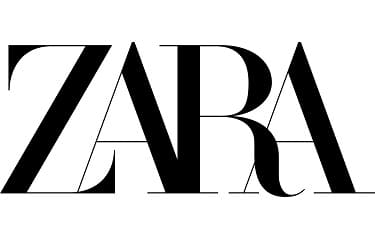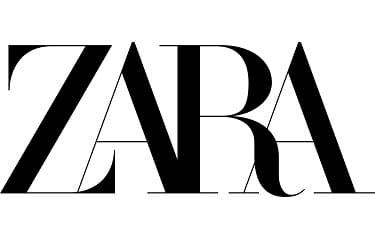 This is perhaps the most famous brand of western wear in India. Girls go crazy after Zara's western wear collections. This Spanish fashion giant is growing in leaps and bounds in the Indian fashion market. Its humongous collection makes it a crowd-puller. You will get everything here- semi-formal, casual, party wear, etc. If you want the Zara wears to last long, hand laundering is a must. The price range starts at INR 250 and goes as high as INR 13000.
More often than not, when it comes to shopping, women get perplexed, thanks to the plethora of variety available out there. But as we mentioned earlier, if shopping is an art, then women have the capacity to create a masterpiece. In India, we will come across a budding fashionista almost in every household. After all, every girl has the right to flaunt their fashion sense and feel beautiful in their very own way.
Next time you commence your shopping spree, make sure you go through the enlisted fashion brands. We are sure this elaborate buying guide will be of much help to you. To all the lovely ladies, happy shopping!
Overall, it is anticipated that the Indian market for Western clothing will expand over the future years as more people adopt Western fashion trends and the industry grows more diverse and competitive.
Western wear market size in India
The market for western clothing is expanding quickly these days. Youngsters are becoming increasingly fascinated by their western clothing. Below is the size of the Indian market for western clothing.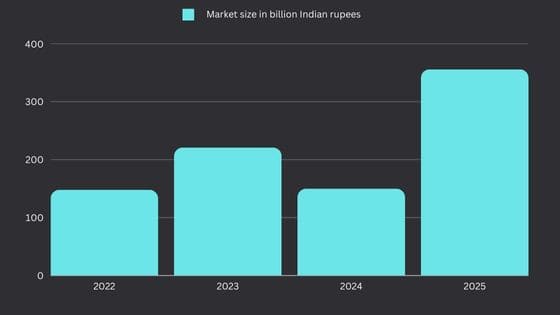 Changing fashion trends, modernization, and the growing impact of western culture have all contributed to the growth of the western wear market in India in recent years. The Indian market for Western wear was valued at 147 billion in 2021, and it is expected to grow by 355 billion from 2021 to 2025, according to a Statista analysis.
According to the survey, factors including rising disposable income, expanding urbanization, and shifting customer preferences are fueling the growth of the western wear industry in India. Also, it is now simpler for customers in India to acquire and buy Western clothing because of the growth of e-commerce and the accessibility of a huge selection online.